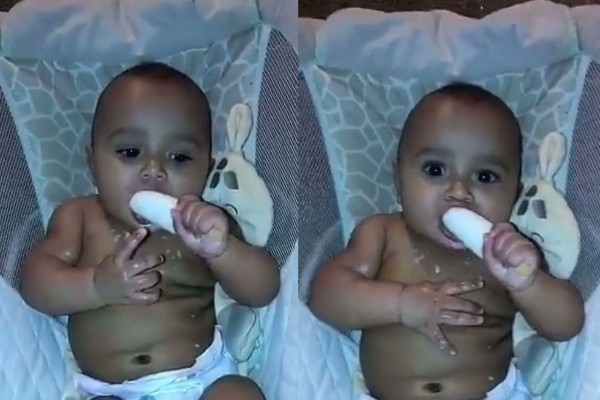 If your little one is starting to get their teeth in, then you'll know all about it. The poor little lambs are left red-faced, grouchy and crying with the pain – and, often, there's very little we can do about it.
Well, mums, if every other possible solution has failed you, we may have just the thing you need: milksicles.
Milksicles are the brainchild of Tasia Blackwell, who has become an internet sensation since sharing her clever hack on Facebook.
Tasia took to the social media site to share a video of her adorable teething tot, sucking on an ice-lolly made up entirely of her breast milk. While it's clear to see that he's enjoying himself, Tasia added that the idea was a total 'hit' for easing his teething pain.
"Milksicle popsicle made of breast milk – he loves it! Helps with his teething pain and helps fill up his tummy," she wrote.
Since being uploaded online over the weekend, Tasia's hack has gone completely viral, garnering over 19 million views and 230,000 shares. Clearly, a lot of parents are interested in giving this genius hack a try!
"That's a great idea…you better try and get that paper for your invention before someone else does," wrote one friend, in the post's comment section.
And while strangers merely admired Tasia's work, branding it 'cool'; friends of Tasia even offered up storage bags, proving once again how powerful the community of motherhood can be!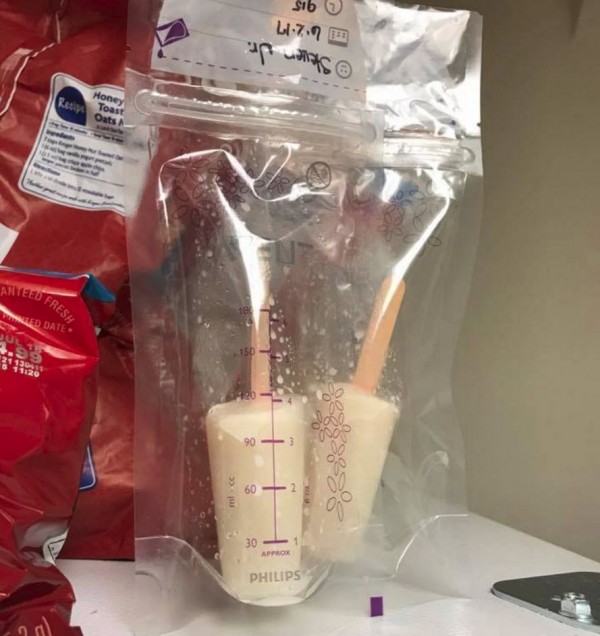 From the photos, Tasia's idea seems pretty simple to recreate: pour some of that liquid gold into an ice-lolly mould, freeze it, then store it in a milk bag.
This is just the latest helpful hack making waves with mums all over the world. Just last week, experts revealed how chewing gum could actually help women to recover after C-sections.
According to experts in the US, chewing gum three times a day could help to restore a new mother's gut function to previous levels after undergoing the invasive surgery.
While we will always hold true to the stories and advice of our mothers and our grandmothers, it's great to pick up these helpful nuggets of wisdom and tips from the internet.
Have you tried out a 'milksicle' with your own little one? If so, how did you get on? Be sure to let us know if the hack was a success!