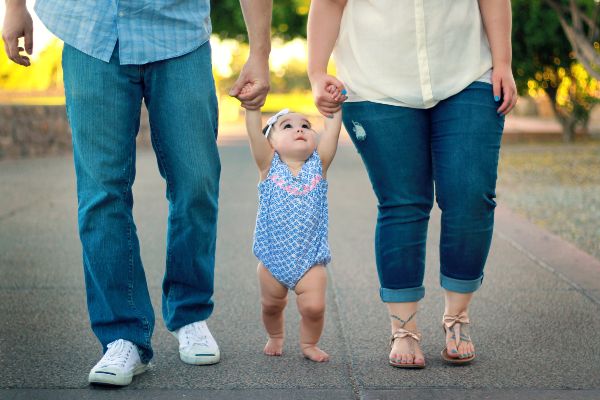 Keeping your little ones busy can be a challenge.
That's why we've been saved by the Ride On 1-2-3.
It is suitable for the first stages of life, to when they find their feet and all the valuables go up on a higher shelve.
The Ride On promises hours of endless fun for your little one.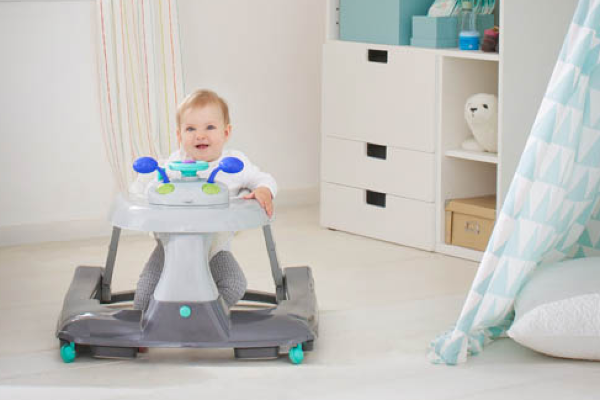 The clever design enhances your tiny tot's motor skills from a mobile play center, then as a walker and later as a ride-on.
At just six months old, your child can start his or her first walking or 'driving' lessons.
The 'cockpit' is designed to look like a replica of the inside of mom or dad's car.
There is a steering wheel, two mirrors, large green indicators and, of course, a horn (just in case the grown-ups don't move out of the way fast enough).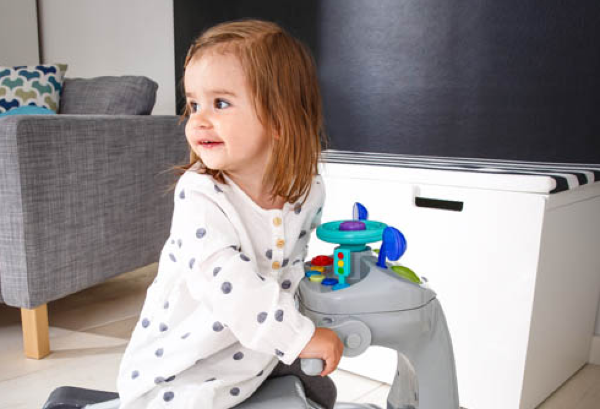 Your child can start driving by him or herself and practising straightaway.
The colourful buttons on the play element encourage children to try them out.
Pressing activates the 'radio' that plays different children's songs.
They have even considered our ears in their design, as the music module can be removed.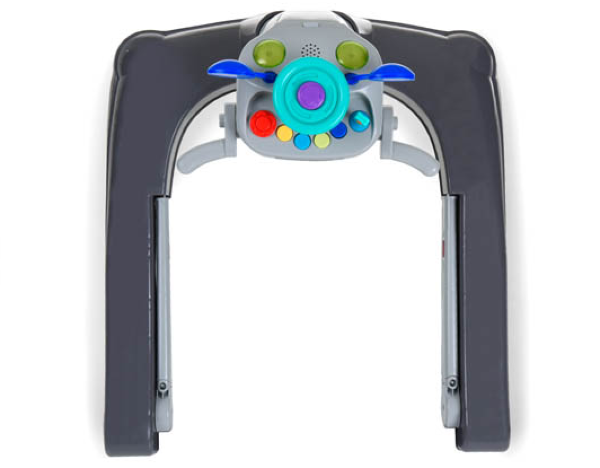 Little snacks can then be served in its place, and everyone wins!
You can have peace of mind, as your child always travels safely with Ride On 1-2-3.
The play center has been fitted with six stoppers and two rollers with non-slip rubber bands.
The soft, padded seat with high backrest guarantees that your little one will also travel in comfort.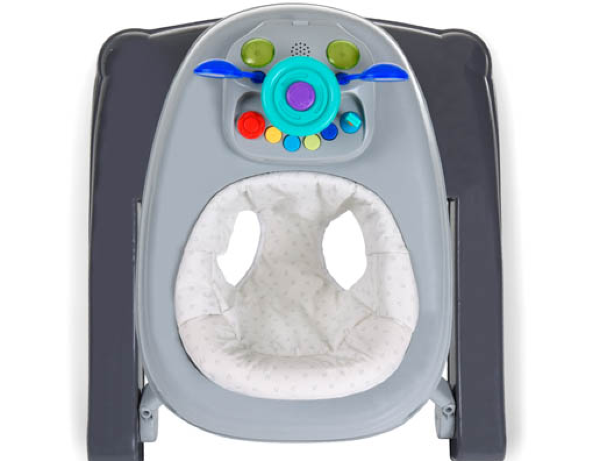 Your children grow up fast, so once they've mastered walking, its time to move to the walker.
Ride On 1-2-3 converts easily, by removing the seat element.
This reveals two handles for your little one to firmly hold.
It also adjusts to your child's height.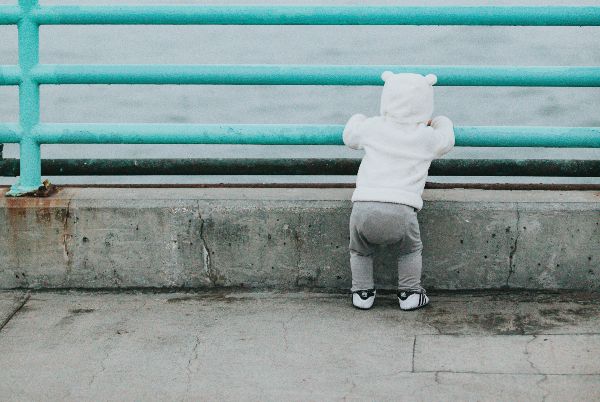 Finally, it's time for your little treasure to try out the ride-on.
Get them to climb aboard and they'll be driving off into the sunset, in no time!
The Ride On 1-2-3 is safe, comfortable and long-lasting.
Both you and your baby will adore this Ride On at every stage of their growth.