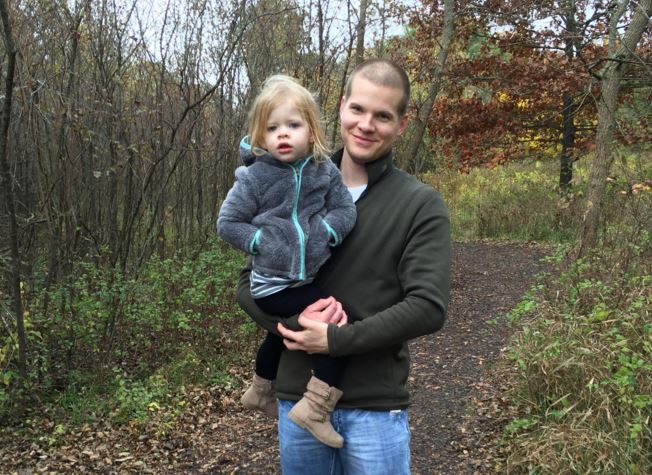 While most kids are frightened by the sight of beards, this little toddler was more than a fan – she was fascinated by them!
In fact, according to a post uploaded by the little girl's father, she wanted to grow her own.
Sadly, considering she is only two-and-a-half years old - and a girl - meant that it was impossible for her to achieve her dream!
Not wanting to see her granddaughter upset, JDRoc, who uploaded the photo, went on to explain that his mother knitted one for her.
View post on imgur.com
Attaching the beard to a hat, we're sure the grandmother made this little girl's day!
Receiving a great response, one person suggested that the granny "keep adding rows, let's say a row a week, so the kid can feel like she's growing a majestic beard."
Adding that his mum has decided to sell the Bobble Beard Beanies on Etsy, the user wrote: "[My mother] is not very active, at all really. My sister had talked her into trying it out. She mostly just does it for fun/gifts."