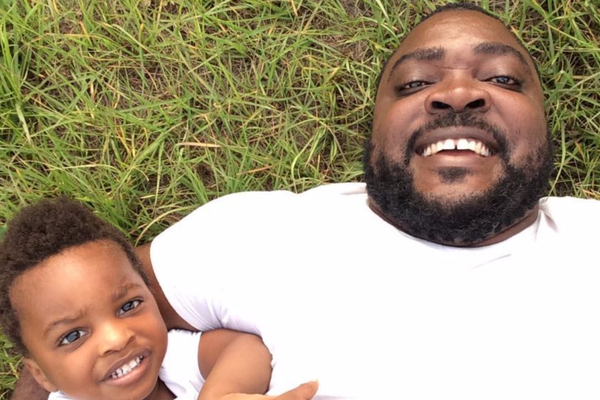 We all know how important winning a race is to kids, right? They get SO competitive in those situations...
Well, spare a thought for little Imoh Umoren from Nigeria, who was in third place in a race.
Until, the two-year-old saw his dad - also named Imoh - on the sidelines.
The little guy lost focus and ran to the sidelines to give his dad a big hug.
My son finished 4th in the race because instead of running across the finish line he ran to hug me. Ah well won my heart pic.twitter.com/ww99o0qfSV

— Imoh Umoren (@ImohUmoren) February 21, 2017
"He was making good progress, but he spotted me trying to take a picture of him and he ran to hug me instead of completing the race," Dad Imoh told BuzzFeed News.
His dad explained he and his son have a very close relationship and he tries to be a good role model for his son.
"I've stopped cursing in real life because he always mimics me," he said.
"I'm raising him to be expressive about the way he feels and to be a gentleman."
Came 3rd in the second event. We move lol pic.twitter.com/XUqJg5gNEn

— Imoh Umoren (@ImohUmoren) February 21, 2017
Little Imoh was a bit upset as it was one of his first competitions, but his dad cheered him up with ice-cream later on.
We think he's doing all the right things- what a fantastic dad!