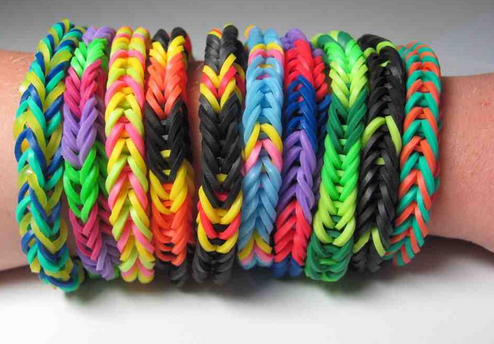 A school in Tipperary have asked parents not to allow children to bring Loom Bands to the classroom - as they believe that they are interfering with children's learning.
Loom Bands are the latest accessory trend and have already become popular with many young children.
Loom Bands are colourful elastic rings, which can be woven into different shapes and worn as bracelets.
But a school in Tipperary have now asked parents not to allow their kids to bring them in. A spokesperson for the primary school said that: "It is about health and safety really and concentration."
The spokesperson said that it was move in place to prevent the Loom Bands being used as catapults and said "we were pre-empting issues like that."
The spokesperson went on to insist that it wasn't a ban on Loom Bands, but that they simply don't the elastics to be distracting children from their schoolwork.
"They are not banned. We are just asking parents to not let their kids bring them in because they are interfering with their learning."
But this isn't the first school to place a similar move on Loom Bands, as primary schools in both America and Australia have decided to ban loom bands from their playgrounds.