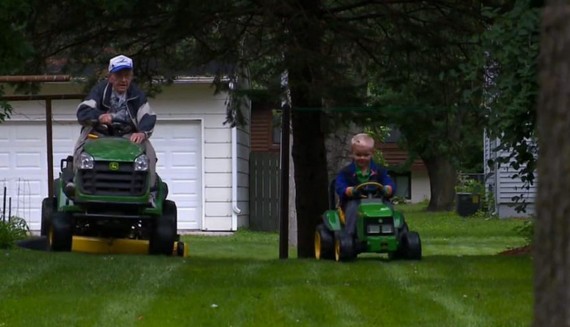 Friendships can form over numerous things, but for this three-year-old and his 89-year-old neighbour, it was a tomato garden that had brought them together.
Emmett Rychner from Minnesota in the US had never spoken to his neighbour Erling Kindem before, until he had noticed Kindem's tomato garden.
After visiting Erling's garden, Emmett's mother, Anika said that her son was constantly asking the WW II veteran for updates on the tomatoes.
"They kind of bonded over the tomatoes in his garden. Every time he saw me out there, he'd come running over. 'Erling got any 'matoes?'"
The two neighbours have become best friends ever since. But unfortunately things look like it is about to change for the two pals, as the Rychner family is moving into a bigger home, and Kindem is going to a senior home.
But despite the impending distance in their friendship, both Emmett and Erling hope to remain close friends.
"Erling grew up in Northfield and he goes every week to meet up with other World War II veterans. It won't be the same because we are not living next door to each other anymore, but we are definitely going to let the two reunite when we move."