Our children only need to smile or look at us in a certain way, and we're bursting with pride and love for them; but we have to say, little Josh Doran possesses a very special talent.
The three-year-old, from Aberdeen, has become a viral internet sensation this weekend thanks to a video of him serenading his beloved mum, Jenna.
In the adorable footage, the toddler sings Joe Cocker's 'You Are So Beautiful' – and it has never sounded sweeter!
In an interview with The Mirror, Jenna revealed that singing comes naturally to Josh, who has a knack for picking up lyrics and melodies 'instantly'.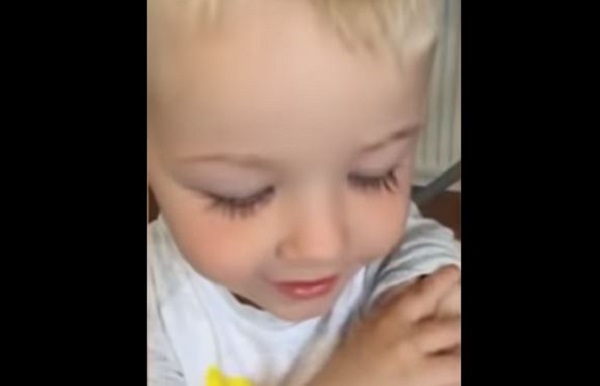 Joe Cocker's classic is his absolute favourite, and his rendition has won him a host of fans across the 'net this weekend.
And while singing is a mere passion and pastime right now for Josh, Jenna has high hopes that he might take his talent further.
"He can't join a performing group until he turns four, but I'm really hoping he will get into performing," she told The Mirror.
With talent like that, we can see little Josh going far!
SHARE to really brighten up a loved one's day.