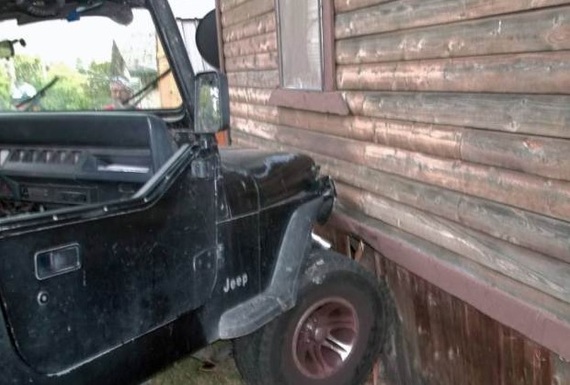 A little boy crashed a Jeep into the side of his neighbour's home, then ran back to his house to watch cartoons.
Authorities say the 3-year-old boy climbed into the Jeep near his home in Oregon, in the US, and knocked it out of gear.
It then rolled down the street before crashing into a neighbour's house, according to passers-by.
Police said an officer first noticed the boy around 9am that day, sitting by himself in a Jeep Wrangler.
After no adults came to get the child for five minutes, the officer went to speak with him.
The child said his parents weren't home and another relative was sleeping.
Police cited his mum, 22-year-old Brennan Pennington, for failing to supervise a child.
Later that day, at around 7.30pm, authorities said the boy's mum was either sleeping or in the bathroom, when the 3-year-old got into the Jeep again.
This time he knocked the vehicle out of gear, and it crashed into the side of the house.
The child ran back home and was found lying on a couch watching cartoons 'as if nothing had ever happened,' according to authorities.
The boy's aunt and owner of the Jeep, said the whole thing was simply a "big accident."
Thankfully, no one was hurt, but it's frightening to think of what could have happened.