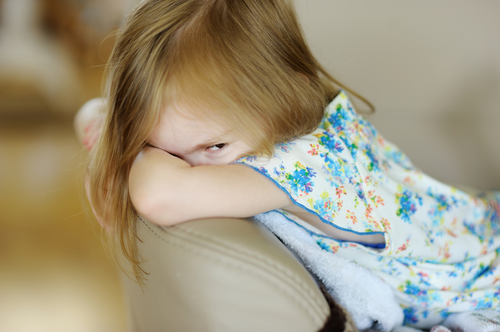 Being a mum is a tough job and one that is not made any easier when our children grow up and start dating.
And while it is inevitable, a family in the US weren't expecting their child to announce she has a boyfriend at the tender age of two.
Poor little Kennedy Kirkland is so convinced that Jared is her boyfriend and bursts into tears when her father gives her a hefty dose of reality, by saying she isn't.
Turning to see if her mum has her back, the little tot cries: "Daddy say I don't have a boyfriend." Adding insult to injury, her dad then proceeds to tell her that she can't start dating until she is fifty.
Taking to her Facebook page, her mum, Chelsea, went on to explain what actually happened: "Kennedy came home last night and told her daddy she has a boyfriend and he told her she couldn't have one so she started crying! I had to video this! I'm sure this is the first of many arguments over boyfriends but we didn't expect the first one to be at 2! [sic]"