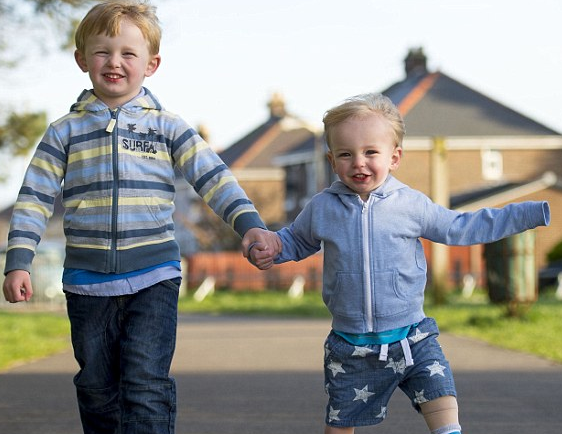 Noah Stephenson was only eight months old, when he got
meningitis septicaemia
.
As a result of the disease, little Noah from South Wales, lost his fingertips and toes and had to have his leg amputated.
His father Gareth said it was heart breaking to watch what was hiss occurring to his little boy.
"We knew he was going to lose his leg when it went black. We were sobbing and scared but we knew the doctors were trying to save his life and that was all that mattered. We were so relieved that he had survived and just hoped he'd live as normal life as possible."
But Noah has made huge progress since he originally contracted the disease and thanks to a prosthetic leg, he is now able to run around the garden with his big brother Zak.
"Noah is walking, and trying to jump and run around like any normal boy his age would. Noah didn't need the physiotherapy to learn to walk, amazingly he did that all by himself."