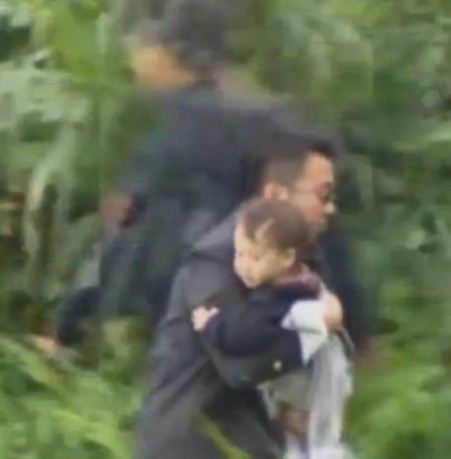 A two-year-old boy has miraculously survived a plane crash in Taiwan which took place after a plane carrying 58 passengers plunged into Keeling river in the capital city of Taipei earlier today.

25 of the 58 people on board have been confirmed dead, but one toddler, who is believed to be among four children who survived the crash, was filmed being carried out of the wreckage by emergency workers and appeared to be unharmed.

The child, who was draped in a blanket, clung to emergency workers and was seen being tended to by paramedics.

Investigators are currently examining the plane's blackbox in a bid to ascertain the cause of the tragic incident.