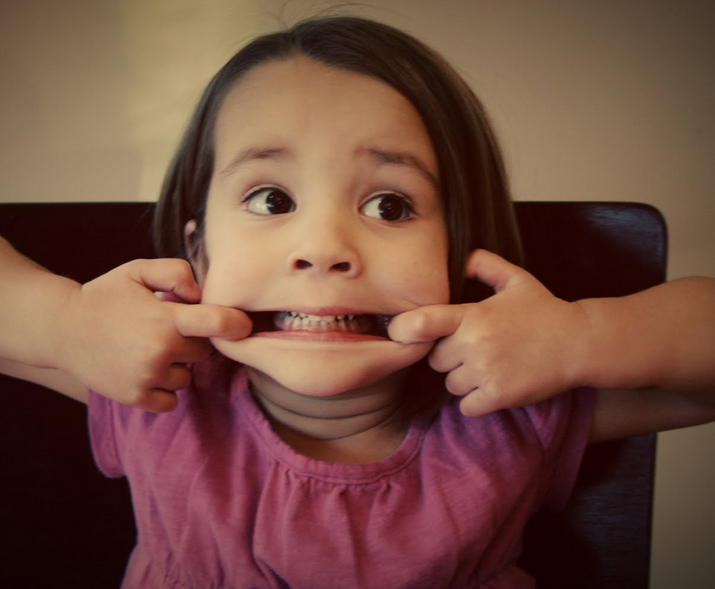 We recently asked all you mums out there to fill us in on the hilarious names your toddler has given to certain things they still can't pronounce. You replied in your droves via Facebook and we haven't stopped laughing since! Here, ladies, is a run-down of our favourite twenty responses. Did your little one feature?
Food
Strawberries: '
Happys'. Because they make her happy! What better reason? Maybe we should apply it to chocolate.
Marshmallows:
'Squishy fellows'
.
Too adorable for words.
Scrambled eggs:
'Strangled eggs'. Easy mistake to make, right?
Croutons:
'Soup cookies'. Oh, we're definitely stealing that one.
Tinned meatballs:
'Bingos.' Because...because...no, we have no idea.
Kinder Surprise Egg:
'Shake Shake'. She's right, that's exactly what you do to them first.
Blueberries: 'Boobies'. Let's hope they grow out of this one soon!

Family members
Uncle Lee: 'Ugly'. Aw, poor Uncle Lee!
Auntie Siobhan: 'Girl'. Straight to the point, we suppose!
Grandad: 'Butt'. We have no words.

All the others…
Bra: 'Booby knickers'. Makes sense when you think about it, right?
Father Christmas: 'Farmer chip chip'. Could that be any cuter?
"The cattle are lowing": "The catalogues are lonely." An interesting variation on the lyrics of much loved Christmas carol, Away in a Manger.
Policeman: 'Mee-Maw Men'. Again, makes perfect sense when you think about it!
Helicopter: 'Yappa'. Maybe because of the sound it makes? We're not quite sure...
Heart: 'Dotcom'. Sounds like a techie genius in the making!
The Little Mermaid: 'Fishy Barbie'. Spot on.
Conkers: 'Plonkers'. Almost right!
Toothpaste: 'Poopaste'. Ewww!
Hiccups: Teacups. Ha!

Thank you to everyone who contributed! We have a feeling we may be adopting some of these ourselves. Soup cookie, anyone?