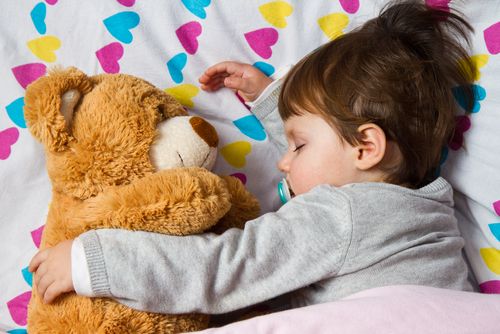 Every parent will experience their child refusing to go to sleep or to bed at some stage or another.
Often it happens suddenly, one week they are going to bed when you ask and sleeping until 7am, then one day it all changes. There are many reasons for a change in a toddler's sleep pattern and why they simply refuse to go to bed when you say it is bedtime.
Toddlers can be stubborn about sleeping, often saying that they aren't tired when they are almost half-asleep.
It can be a very frustrating time for tired parents who are exhausted after a day's work with what feels like another day ahead of them after their toddler (eventually) nods off.
There are many reasons a toddler's sleep pattern might change including such simple things like a disruption to their regular daytime napping routine.
There are also issues such as separation anxiety or fear that disrupt your toddler's willingness to go to bed.
There are some things you can do that may (hopefully) make bedtime run a little smoother and leave some much-needed time for yourself at the end of a long day:
Nap routine – make sure your toddler sticks to their daytime routine as much as possible so they will be neither over tired but also tired enough to actually sleep at the end of the day.
Be a stickler – If you say that bedtime is at 7pm you must stick with this and not allow your toddler to make a different plan. They are clever like that!
Darkness – if your toddler is afraid of what may be lurking in the shadows you can comfort him/her with a nightlight or an object of comfort such as a blankie or a teddy.
Separation anxiety – if your toddler sleeps in their own room now then they need to know you are still there. Comfort them if they cry but also insist it is time for bed.
Bedtime routine – a routine before bed should be calming and quiet. No screens or bright lights that will stimulate your toddler. A relaxing bath followed by quiet reading time in bed should calm your toddler enough to fall asleep.
You will eventually figure out what works best for you and your toddler to sleep soundly.