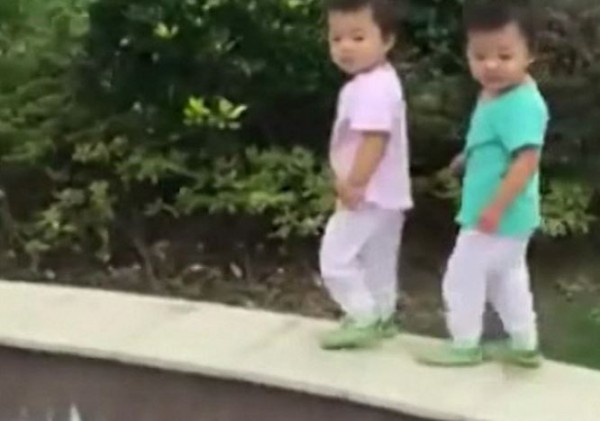 Whether it's being able to create a language only they understand or knowing what the other person is going to say before it's said, we all know twins have a special bond.
And a new video to emerge from China proves just how in sync they actually are when two adorable tots fall off a swimming pool wall at exactly the same time.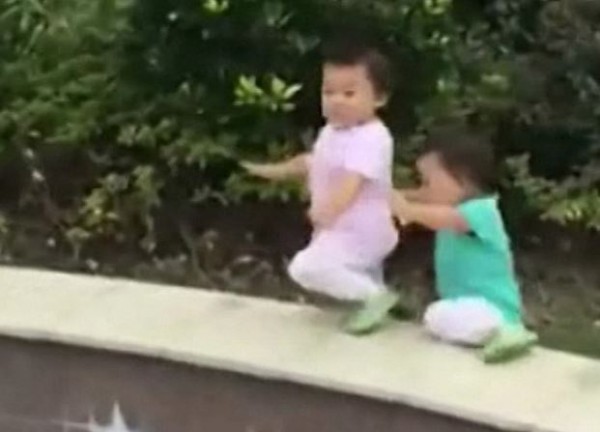 The video which was posted to YouTube sees two little tots walking along the wall, but neither are watching where they are going.
As they come to a curve, they both miss their footing at the same time and tumble over.
While it is clear they didn't fall very far we hope they toddlers were OK after their tumble!
Have a funny video that you would love to share with MummyPages? Fancy being in with a chance of winning €250? Well, click here.
SHARE if this made you smile.