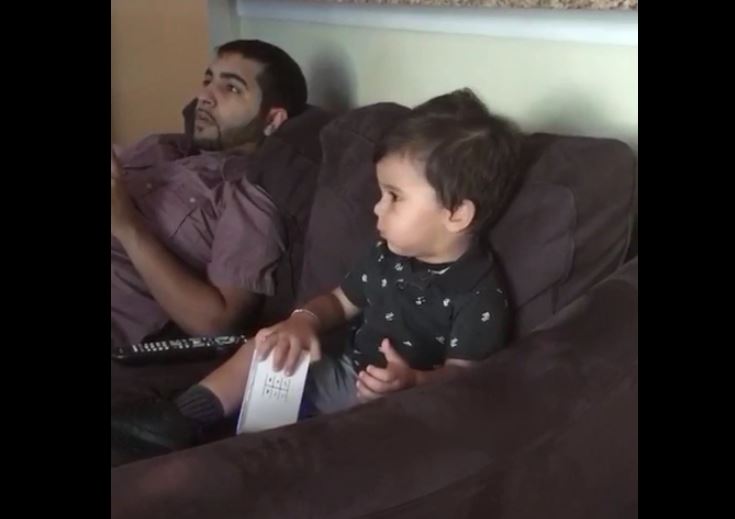 Adele's songs are renowned for reducing even the coldest person to tears, and while her latest hit Hello is no different, it received a very unexpected response from one little boy.
In the short clip, 15-month-old Jalal Hijaz can be seen sitting beside his father as the song starts to play. However, rather bursting into tears like the rest of us, the youngster responds to the opening "hello" by saying "hi".
Talking to Today, Jalal's father Wael said his wife Sarah originally just posted the video to her Instagram account but decided to share it on Vine after friends prompted her to. So far it has been looped over an incredible 30 million times!
"He was in a great mood at the time and I was playing different songs for him while he sang along.As Adele's song came up next we were expecting him to sing along again. However, it came as a complete surprise when he responded to Adele's 'hello!'…He really thought Adele was speaking to him," Wael told the publication.
So cute!