Christmas is a magical time, twinkling lights, Christmas music, gifts and festive cheer. For most of us the build-up is the exciting part but for people on the Autism spectrum and their families the festive season can be extremely stressful. The change in routine and surroundings can be challenging and overwhelming.
The general public may not realise how difficult the simplest of tasks can be during the festive season, one of the biggest challenges special needs families face is shopping. Most families tend to avoid shopping centres, Christmas experiences, literally anywhere there is a crowd.
This results in children being left out of certain excursions or experiences. This affects 50,000 families in Ireland and it is so important in your local community to not overlook this.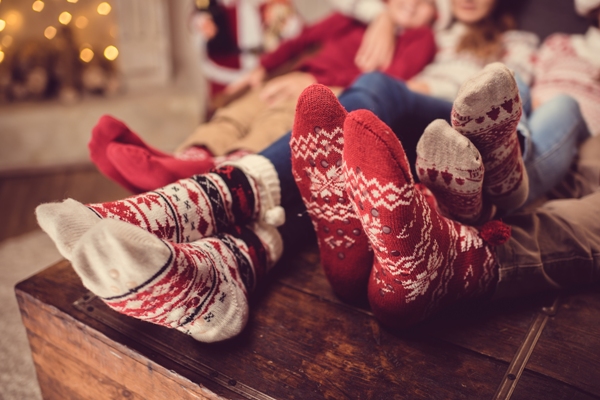 In a recent survey conducted by Asiam.ie, 82 percent of families surveyed believed that businesses in their community do not provide the necessary tools to help them participate. 79 percent believe that most businesses or organisations in their community do not provide a supportive sensory environment which meets their needs. Simple measures can make all the difference between exclusion and inclusion.
This is the reason why one local shop in Tullamore decided that they could make a huge difference to those families.
Galvin Tullamore Men's Clothing Store offer a sensory friendly service every Monday evening and by appointment, a family can have the whole shop to themselves, they offer parents a calmer shopping environment so customers with autism can shop with lower lighting, no music, reduced till sounds and the option of additional assistance if required.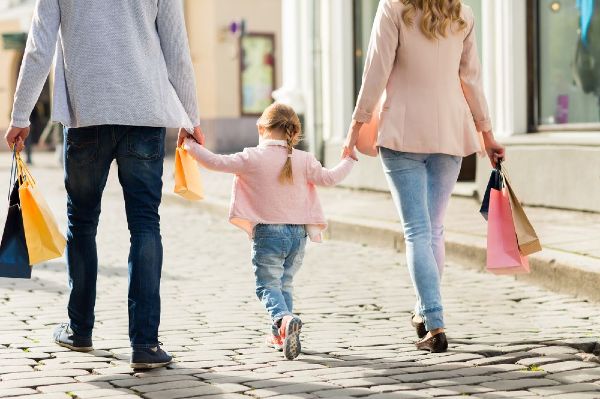 Christmas shopping need not be a stressful experience. Call 057 932 1164 to book an appointment or email at galvintullamore@gmail.com
Supervalu have been rolling out Autism-friendly shopping Nationwide since 2017. Their ambition is to build more inclusive communities across Ireland. One of the small changes they have implemented is 'The ALF' trolley (autism life-skill friend), a trolley that as designed by Tony and Teresa O'Donovan from Togher. The aim of the trolley is to help make shopping as stress-free as possible for autistic children and their parents.
It involves pictures of certain food items and like a visual schedule, children with Autism can complete this list, giving them a sense of achievement and control so there are no surprises.
Last year, Parkway Retail Park in Co.Limerick became the first sensory-friendly retail park in Ireland. They provide autism-friendly car parking spaces outside their stores and specific tills to avoid queuing and to allow an easier exit. They also provided training for all their staff with the Limerick Autism Group.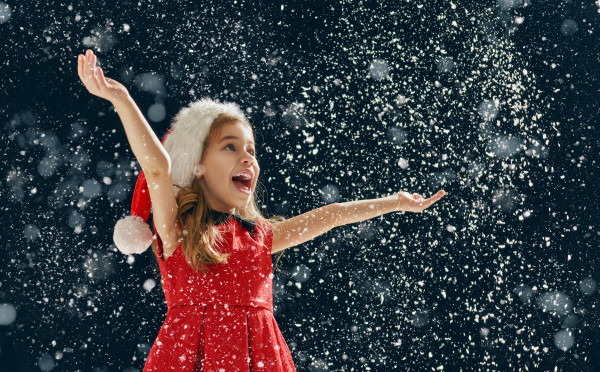 With these small changes, retailers are giving children and adults with autism the chance to shop comfortably, independently and have family Christmas shopping trips without the fear of a sensory overload.
Asiam.ie also have some helpful tips on their website for an Autism-Friendly Christmas:
Have A Christmas Countdown Timeline – so your child can see how many days there are until December 25.

Ask family Members to plan visits ahead of time, unannounced visits can cause stress and anxiety.

Have a simple and easy schedule for Christmas Day

Have a quiet space for your child to go to if they need time away from the festivities.

Plan & Prepare Presents – Sometimes children on the spectrum don't like their gifts wrapped due to the unpredictability. Maybe communicating this with family can reduce the chance of a meltdown.

Include some of your child's preferred meals in Christmas Dinner.

Take down the decorations in stages, with a visual schedule if necessary.

You do you. – Have a Christmas that works for you and your family and don't be afraid to make adaptions to the 'traditional' Christmas Day. Christmas is to be enjoyed by everyone.