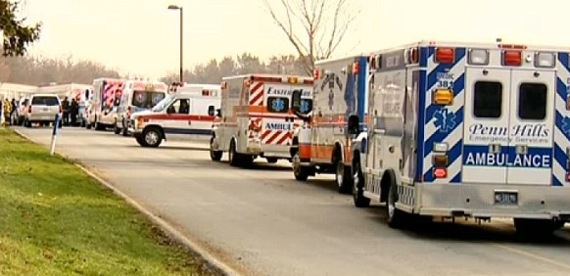 Twenty students in the US have been seriously injured in a knife attack at Franklin Regional High School in Murrysville, Pennsylvania this morning.
Police have confirmed that a 16-year-old male is now in custody.
Murrysville police Chief, Thomas Seefeld confirmed that the high school principal wrestled the male suspect to the ground after he ran through classrooms and hallways attacking victims with two knives.
The majority of victims were between the ages of 14-17, though a male security guard has suffered a stomach wound.
Many students were not on campus as school doors had just opened.
Police have not identified the suspect. They are unsure whether the suspect had a motive or was targeting specific students.