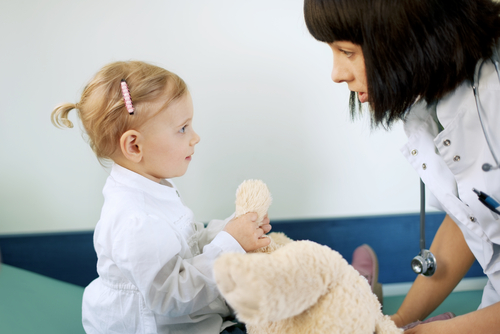 Our toddlers can make us smile in many ways, especially when they're learning how to say those big words for the first time. But despite their adorable mispronunciations, it can often feel like they're speaking their own language at times - here are some great ways to help understand your tot's new words.
What to expect
Your little one's first words will definitely be memorable but probably not understandable at first. Your youngster will leave out some difficult-to-say consonants and may have even subbed in their own easier sounding letters and words instead. In some cases they may just avoid saying certain letters altogether, for example some tots prefer to say "at" instead of "cat". While it might be difficult to understand at first, you will come to grasp your little one's new language in no time.
Common mispronounced words
Despite the confusion, our little one's avoidance and substitution of certain letters, can result in hilarious mispronunciation of certain words. Your little one might be trying their best to say one thing but instead end up saying something completely different. Tots have been known to call "lobsters"-"mobsters", "oranges"-"organs" and "blueberries"-"boobies". Some mispronunciations have been so funny, that they've been the cause of some brilliant and hilarious viral videos.
Reasons for mispronunciation
It will take a while for your little one to completely get the hang of some new words, and even us adults we can still struggle to say certain words. Some letters require your toddler to use certain tongue action when it comes to pronouncing them. This is often the case when it comes to pronouncing "I"s, "s" and that even changes when two letters come together. It can be very confusing for tots and most children do not fully come to grasps with the proper pronunciations of certain words into well into their preschool years.
How you can help
While your toddler's mispronunciation is not a cause for concern there are still many ways you can help your little one with some difficult words and letters. Be patient with your tot - like many things, your little one's pronunciations of certain words will take time. Make sure to always encourage and help them with certain words, this will not only help build their confidence but help them to take on other challenging words too. Make sure they keep practising and not to give up, if they're struggling there's nothing wrong with offering the missing letters for some of the words.