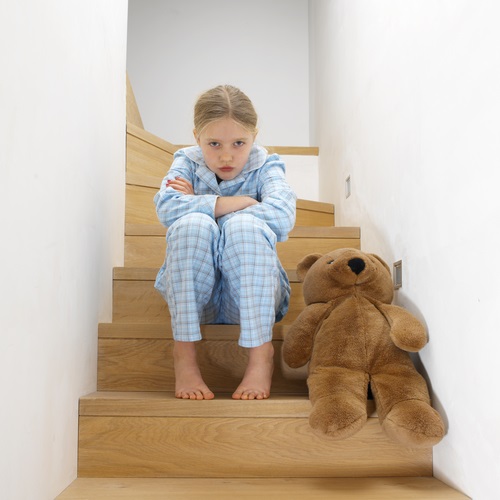 A recent study has found that children who were spanked in early life were more likely to be aggressive later in childhood, as they associate hitting with being angry.
It's important that parents use a form of discipline that enforces a positive parenting experience and teaches their child to behave rather than instilling bad habits.
The 'time-out' step is a great way to break a bad behaviour cycle and will also give you both a chance to calm down and assess the situation. If you are using the 'time-out' always remember to explain to your little one why they are there and how long they will be there for, and always give them a hug after.
Taking away a privilege like TV time can also be a great disciplinary tactic that can enforce positive behaviour. They will begin to associate giving up a nice thing with misbehaving and it will encourage them to behave in an appropriate manner.
It is always a good idea to try and stop a situation getting out of control in the first place. By giving your child a choice, such as cleaning up their room or giving up a privilege, they will begin to learn the benefits of positive behaviour and will be able to take control of their own emotions.
Remember that if you do feel a situation is getting out of control always step away from it and take a breather.