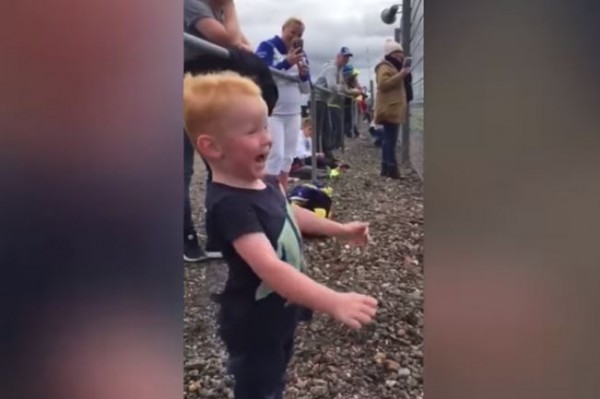 While many kids would be terrified of the noise of motorbikes racing past them, two-year-old Logan Cox clearly couldn't get enough of them.
The youngster, who is reportedly a HUGE motorbike fan, was at Silverstone with his parents – Daniel Cox and Kristy Vernalls - when he exploded with excitement as the bikes roared past.
The video was originally uploaded to Daniel's Facebook account, where it was viewed an incredible 40 MILLION times, and subsequently went viral!
And it's not surprising - the sheer excitement on his little face is enough to melt the coldest of hearts!
Following the success of the video, Logan has now been invited to a British Superbikes event, where he'll even get to sit on the bikes!
SHARE this brilliant video!