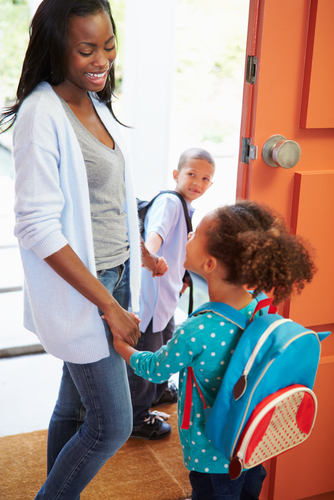 Everybody loves to hear a little praise every now and then and the same can be said for children. However, while it may seem like an easy task, there are few things you need to remember before you praising your little one.
When it comes to praising your child, a right balance needs to be found so that you don't overdo it. Here are five great ways of praising your kids without over doing it.
Be specific
Try to specify your praise. For example, if your child managed to tie their shoes laces make sure you praise them for doing just that. Say, "You are very good at tying your laces", rather than just simply offering a general sort of praise like "you are great".
Praise them for trying
Praising kids who are a little weary about trying new things is important. Even if they don't manage to successfully cycle without stabilisers, it is important you praise them for trying. This way, they will be brave enough to try again.
Don't overdo it
Try not to overdo it when it comes to praising your kids. If they are constantly hearing the same thing over and over again it will start to lose its substance. They may also become a little big headed over it and expect it all the time.
Only say it when you mean it
If your child clearly did not work hard on a project there is no point showering them in praise. Only praise when they deserve it, otherwise they won't have any reason to work that little bit harder in the future.
Don't praise talents
If your child is a really good singer, telling them they are amazing for their voice will send the message they can get praise even without work. However, this doesn't mean you should ignore their talent. Instead of praising them for their amazing voice, praise them for getting on stage and singing in front of people or for learning a new song.
Don't make it about yourself
Try to avoid saying "I think you did amazing" and instead ask them if they think they were good. This way your youngster won't always for searching for your approval when it comes to defining if something was good or bad – they will be able to make their own call.