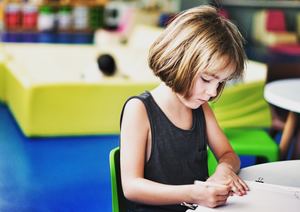 This article scratches the surface of the agenda in question, but I will do my best to cover the key aspects. As a wrote in my first article, we lack a universally accepted definition of bullying, but all definitions you will see include the three elements of power, intention of harm and repetition. This is a school's first role - to clearly define and educate the children as to what it is and what it isn't.
The new guidelines issued by the Department of Education in 2013 states 'the role of the school is to provide an appropriate education for all its pupils.A stable, secure learning environment is an essential requirement to achieve this goal. Bullying behaviour, by its very nature, undermines and dilutes the quality of the education.'
Under the Education Welfare 2000, it is essential for all schools to have a code of behaviour and, as of April 2014, it is imperative that all schools also have a comprehensive anti-bullying policy. In addition, schools are bound by the Children First guidelines, which states that all staff in a school have a duty to ensure that the students are free from bullying.
A school's anti-bullying policy must have clearly defined steps for dealing with bullying, and must now take a restorative approach. Punishment has been shown to be ineffective when dealing with bullying and a culture in which children address and make right the harm is now priority. All staff and all parents must have read the policy and the onus is on staff to ensure all cases reported to them are dealt with within 20 days and that they are dealt with consistently and fairly. As parents, you have a right to expect investigation and, where necessary, increased supervision, but with that comes the responsibility to teach your children strong moral values as to interact with their peers, both on and offline, and teach strategies which consolidate (not isolate) peer groups.
There is much information in the new guidelines, and I urge you as parents to read them and your school's policy thoroughly.
While there is strong responsibility within the school, primary responsibility comes from home. If bullyinh reaches a litigious stage, it is inevitably parents who will take the brunt. While I am no legal expert, the following acts are relevant when it comes to the law and bullying:
The Non-Fatal Offences Against The Person Act, 1997, prohibits harassment through the telephone or by any other means. It is hereby an offence to harrass, assault, watch or best another person or threaten another person.
The Post Office Amendment Act, 1951, prohibits harassment by telephone including obscene, menacing or persistent phone calls.
The new Cyber Bullying Bill, 2013 (a private members bill), now proposes it is an offence to commit cyber bullying (includes those who assist or engage). This bill states that parents are ultimately responsible for such behaviour and thus consequences are in that direction, in terms of parenting courses, or indeed, prosecution.