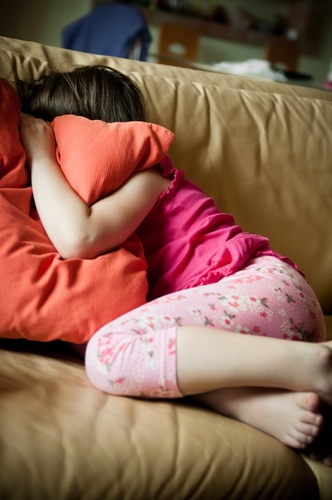 All kids are different and some may feel and express their emotions a lot more than others. If your child is frequently crying or enduring feelings of anger, it may be just because they are a little bit more sensitive than others.
Here are five tips to help your child if they are a little bit sensitive and emotional:
Understand their emotions
Don't just fob their emotions off by telling them they are being silly or overly sensitive. Make sure you try to understand what it is they are feeling. Get down to their level and get them to talk about what it is that is making them upset.
Support them
Make sure your child knows that they can come to you no matter what they are feeling. By giving them a supportive and strong environment they will be free to express themselves emotionally without feeling they need to hide their feelings.
Prepare them
If big changes, in particular, upset them, make sure you give them plenty of time to prepare for any changes that are ahead. Sit down and explain to them what is happening and ask them how they are feeling. Give them as much info as you can about what is about to happen so that they can process it in their own heads and make sense of it in their own way.
Give them a hug
A hug can simply be all your child needs to feel better and to stop the tears. No matter what the situation or why your little one is upset, a hug can make them feel loved, secure and not alone.
Talk about emotions
Emotions are scary, especially for kids who feel a lot of them quite frequently during the day. Talk to your little one about feelings of sadness, anger, happiness and fear. Emotions can be exaggerated by fear of not understanding them and talking about them will help your little one understand what it is they are feeling that bit more.
Make sure they are well fed and get enough sleep
Kids can become overly sensitive when they are tired or hungry. One of the best ways to maintain an emotional balance is to ensure that your little one gets enough sleep and doesn't get too hungry.