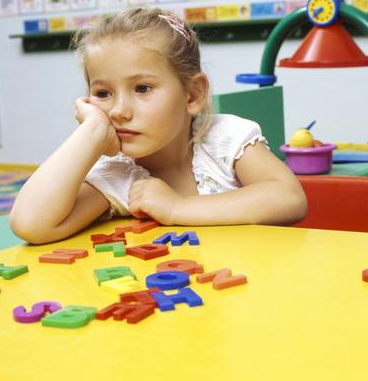 It can be absolutely heartbreaking for any mum to send a reluctant, stressed or crying child to pre-school every day, especially if your toddler appeared happy to begin with. What changed? Worrying about this can negatively impact the rest of your day, but a change in attitude toward pre-school is not uncommon and is easily remedied. Read on for some simple advice and guidance on what to do if this happens to you and your toddler.

Consider the situation.
Your child appeared happy and content in pre-school until recently, so what has changed? Perhaps a new rule has been introduced which is causing your toddler distress, maybe a change in the classroom environment has brought about a reluctance to attend pre-school or could a change at home be causing your child concern while at pre-school? Remember, many of these issues can be addressed with a little patience and understanding.

Speak to the toddler
Ask your toddler why they are no longer as happy as they were. Stress the fact that they once enjoyed pre-school, this will give your toddler room to express what may have changed for them.You might be surprised by the simplicity of their response. Information is power and you'll be well on the way to addressing the problem. If your toddler is reluctant or unable to express their feelings, then you need to approach the pre-school.

Speak to the teacher
It's important to ascertain whether your toddler's tearful behaviour is reserved for the time in which they leave their house and make their way to preschool, or whether it continues throughout the day.

If your child is content and happy during the day in pre-school, then this suggests that it's momentary separation anxiety issue. In these cases, it's important not to linger or dawdle when saying goodbye to your toddler. Allow them to immerse themselves in the school environment as quickly as possible each morning. It will be difficult at first, but it will become second nature very quickly.

If your toddler IS tearful and anxious throughout the day then, between yourself and the teacher, try to ascertain what is causing this recent change in demeanour. Any changes in pre-school dynamic, be it educational or social, can have a negative effect on a child's sense of security and identifying this will make dealing with the situation a lot easier.

Remedies
Tell your toddler that going to pre-school is their 'job', much like mummy and daddy have a 'job'. This can make your toddler feel important and you can discuss your 'jobs' at the end of each day.

Ask your toddler what would make him feel better. This can be a very enlightening moment.

Allow your child to bring some some small comfort from home each day.

If your little girl is distressed, then suggest she can spray a little of your perfume on her comfort item which may relax her throughout the day. The same can be done for boys, but they may prefer Daddy's cologne!

Be consistent in your approach, praise your child before and after pre-school and tell them you can't wait to hear about their day when you see them later. Schedule some time to chat about what happened at pre-school each day, not only will this give you an insight into anything which may have negatively impacted your child, but it also gives the child something to look forward to at the end of each day.

And remember, almost every child goes through a phase of disliking pre-school or school, but it does pass with a little time, patience and understanding.