Seeing your little one starting school can be a really emotional moment! As a parent, all we want is what's best for them and to give them as good a start as possible in their school career. We want them ready and excited to start 'big school' and we want their first day to go perfectly! It can seem a little overwhelming trying to get them ready for this new adventure, but there are a few things you cna do to make them comfortable and excited about this transition in their lives.
Talk about school
Fear of the unknown is a real thing! If everyone around you was talking about this big event coming up in your life and you had no idea what it was, what was going to happen during it or who would be there, you'd be pretty worried too, right? Hyping up big school to a child can actually be unhelpful to their first day of school journey. Anxious feelings and energy can begin to surround the event, rather than excitement. So while it's important to let them know this will be a fun and exciting new step, it's also important to stress that it's something everyone has done and that it will fine. Speaking about normal parts of their school day that are familiar to them from their playschool days, like lunch and breaktime, talking to the teacher, meeting friends – this all helps them to form a picture in their mind of how the day will go and the little landmarks of familiarity to look out for.
Read books about school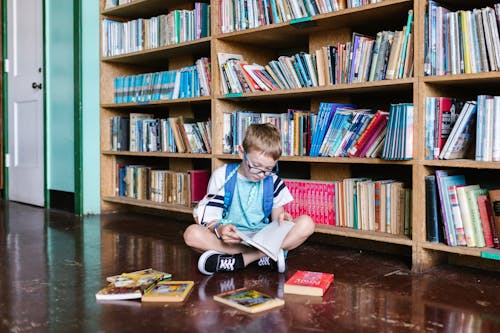 Again, this is a great way to show kids what to expect from big school. A day in the life of a big school-er seems less intimidating when they realise there's lots of fun in their day as well as work! Books can show them that the teacher is their friend, that big school is great for meeting friends and playing games and that mummy or daddy will be back at the end of it all! There are also lots of helpful books out there about being nervous for your first day of school, which can help children to see that a) they're not alone and b) that nervousness is needless.
Sleep routine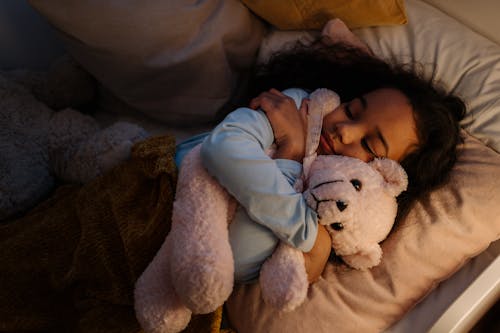 It's easy for kids to fall out of routine during summer! We barely have a second for proper bedtimes between staycations, visiting family and exploring – especially this year. But starting on a good sleep routine is essential to their school journey as they'll be exhausted with their altered routine and all the new things they have to learn. Starting a week or two before summer ends will give them some time to adjust their schedule and hopefully be happier and more alert heading off in the mornings!
Practice your morning routine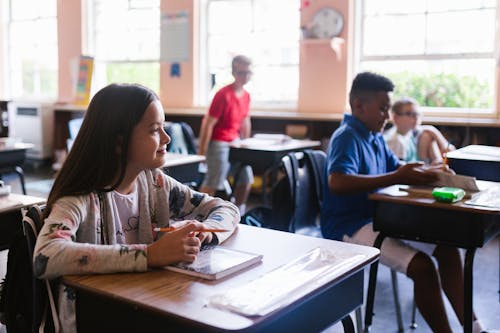 Practising your morning routine a couple of time sis just as important as sorting out their sleep routine! You probably have one leftover from playschool days, but practising getting up early, getting dressed, having a breakfast and getting their lunch bag and school bag ready is a great way to be sure they don't get overwhelmed on the day and freak out before you ever even get to the car!
School shopping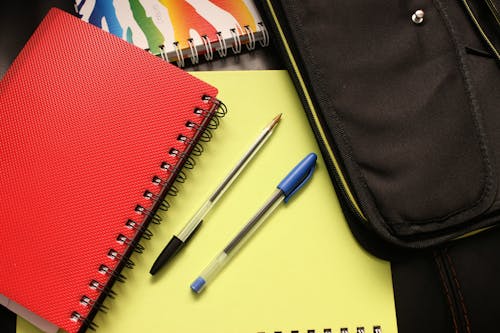 Taking them along on your back to school shopping is great for getting them involved. Allowing them to choose certain things, like their schoolbag, pencil case or stationary gives them a little control and say in the situation that can help them feel more settled and excited by the idea.
Goodbye rituals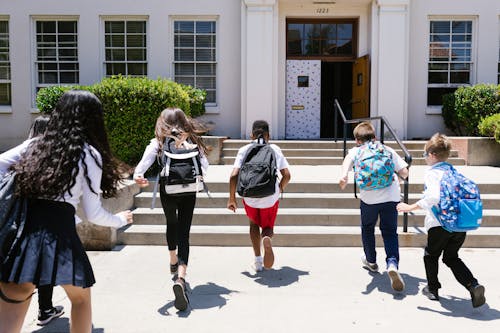 Saying goodbye can be an awkward moment on the first day of school. We want to hover and make sure they're settled before we go – do we slip out the door when they're not looking? Do we stay and chat with the teacher a little? When's the right moment to let go of their hand and let them do their own thing? It's a difficult one to call and it depends on your child. But try to have a goodbye ritual – something that lets them know you're going for now, but that you'll be back soon and that they'll be fine.
Visit beforehand if you can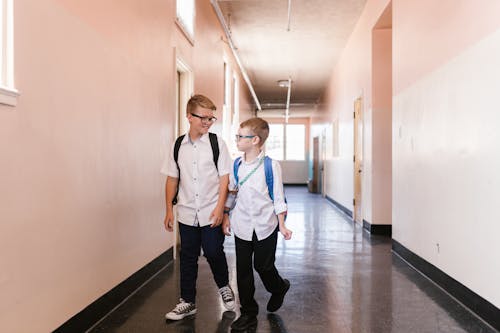 A lot of schools will do an hour or two for the children in the classroom with the teacher beforehand and the parents present, in order to let the kids get used to the area and the set up of the place so they're not going in cold on the first day. This year has changed a lot of things due to Covid19 restrictions, so this initial meet up may not have happened, but you can still go see the school, even just from the outside to show your little one where they'll be going – a little familiarity can go a long way.