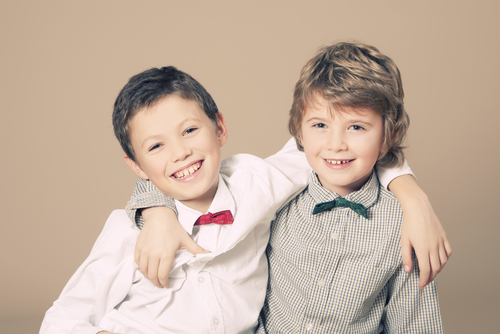 While we want nothing more than for our children to develop long lasting friendships, sometimes they make questionable decisions about who they befriend and mum can be left dreading the day their youngster wants to invite them over for a play date.
While none of us like to admit it, we can't love or even like every person your child becomes friends with, so if you are struggling to accept someone, keep in mind these six tips:
Get to know them
It is important you get to know the friend before you make any assumptions. Sometimes a parent's mistrust towards a person can be based on hearsay, so invite them over for a couple of hours and see how you feel after.
Get to know the parents
Again, it is important you give the child a chance before you jump to any conclusions. So if you feel like this is a friendship that won't be fizzling out anytime soon, make the effort to get to know the parents. You need to fully be aware of the situation before you can decide if they are good for your child or not.
Figure out what it is about them that annoys you
Sometimes it is just gut instinct, but try to figure out what it is about the child that really annoys you. this is the first step to figuring out if they are a good fit for your child.
Talk to your child
Ask your son or daughter what it is about this person that they like – they might be able to see something that you can't. However, it is important you are careful in what you say and don't make your disapproval known to them.
Teach them what a good friend is
Make sure your child knows exactly what being a good friend is so that they are in a good position to be able to develop good relationships with people. Teach them about kindness, understanding, being helpful, listening - all the things that help to make a good friend.
If you are worried
If you are worried about this friend leading your child astray or have concerns that there is bullying involved, it is important you act quickly. Talking to the school and your child to be able to resolve any issues before they spiral out of control.