Looking for cute swim suits for the kiddies this summer? There is a fantastic range of summer items in stores across Ireland and they are all out now. So whether you're going travelling on the mid-term break, planning a summer holiday, or simply hoping for some nice weather here in Ireland, we have everything you need here.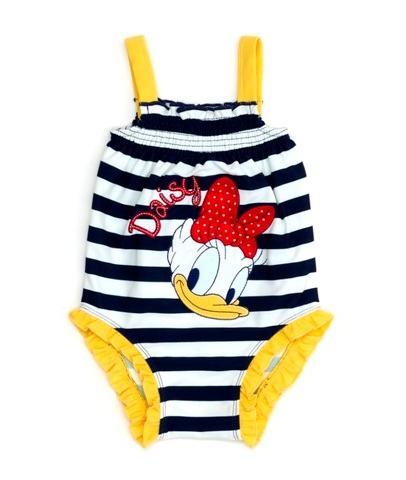 Disney Store has a fabulous of bright, colourful items that will look amazing at home or abroad. Included in the range are togs, trunks, t-shirts, hats, and lots of other fun beach items. There are also fab day-to-day clothing items that can be worn over the summer, regardless of the weather. Minnie & Mickey Mouse, Donald & Daisy Duck, Lady & The Tramp and 101 Dalmations all feature on these items and are seriously cute.
Click here
to see clothes for girls.
Click here
to see clothes for boys.
Debenhams have very reasonably priced swimwear for kids this summer. Both boys and girls are covered. The swimsuits in particular for girls are very sweet and there are some lovely trunks for boys from the Bluezoo collection.
Click here
to see more of what they have on offer.