Weddings, communions, christenings, parties...there are so many events where you're little one will have to wear something special. You want items that can be worn again and the style will depend on the time of year.
For summer, white is really in but if your child is very young (or just a bit messy) perhaps it's best to avoid this. A dress is 100% the way to go for girls at special occasions – even if they are a bit of a tom-boy, try your best to get them into a dress or skirt. If they refuse, you can try some bright coloured shorts with a pretty cardigan. Pastel colours are big this summer so soft pinks, blues, greens and yellows will look great.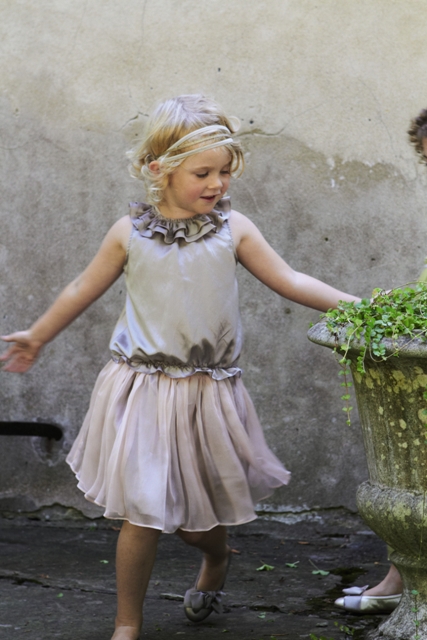 If you're little one is a real girly-girl, and you want something really special, there are two stores we would recommend – Monsoon and The Children's Rooms at Brown Thomas. They both have stunning collections of dresses so your little girl will feel like a real princess. The Children's Rooms at Brown Thomas also have great jackets for boys so they can look really smart and cute. The price point is a little higher though so consider these items to be investment pieces.
For anyone whose budget is a little tighter, Penneys have a fantastic selection of dress and skirts, that would be ideal for a birthday party or a similar occasion…these items probably aren't dressy enough for a wedding but are perfect for other, less formal occasions.
For boys you have a few options. A nice smart blazer with chinos and a good shirt is ideal for most occasions. Or even a nice polo shirt with trousers could also be great for a more casual event. If you want to go more dressy for something special then you can't go wrong with a great suite. Debenhams have great suits for boys in various colours, including navy and grey.