It's important for everyone to get enough sleep, children included. Having a sleep routine ensures that kids can recharge properly and maintain their overall well-being. It allows their mind and body to rest and restore the energy that was being consumed throughout the day.
Thus, if you're concerned about the well-being of your children, keep reading this article to learn how much sleep your child needs, as well as the benefits of getting enough sleep.
Sleep requirements
Most growing kids need between nine to twelve hours of sleep each night. As soon as your kids start going to school, you may need to get them to bed earlier. Lack of sleep among children can lead to health and behaviour problems. Sleep-deprived children are known to have trouble concentrating, headaches, irritability, mood swings, obesity, and depression.
To establish a sleep routine for your kids, consider setting a wake-up time that would be enough for them to eat breakfast, get dressed, and prepare for school without necessarily rushing them. Set a bedtime routine that gives your kids at least ten hours of sleep each night. By providing
comfort and support
, it will be easier to establish an effective sleep routine for them.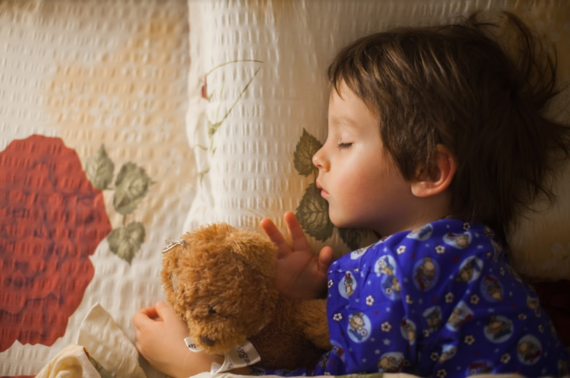 The benefits of getting enough sleep
Getting enough sleep has many benefits for growing children. These include the following:
Increases focus and retention capabilities
At a young age, children should get enough sleep for memory and learning purposes. When they lack sleep, they may not be able to concentrate and learn things efficiently. This is one of the reasons why having a good sleep routine is crucial to their brain's ability to learn and remember.
Improves academic performance
In addition to absorption and retention enhancement, children with a good sleep routine are highly likely to perform better in school. When kids get plenty of sleep, they may be able to achieve a better and improved academic performance.
That's because their mind can concentrate better, accurately recall stored information, and quickly analyze information. As a result, your kids will not have a hard time dealing with their studies.
Makes kids healthy and energetic
When your children have a good sleep routine, they're highly likely to be healthy and energetic. Getting a good night's sleep will leave them feeling alert and refreshed. Aside from enhanced energy levels, getting enough sleep can make your children healthier. It also prevents kids from developing unhealthy eating habits, such as stress eating, which in turn lowers the
risk of weight gain and obesity
.
Improves mental health
Good sleep and mental health are also connected. Sleep-deprivation can significantly impact mental and psychological health—even among adults. So, if you want your kids to be mentally healthy, it's important for them to have a good sleep routine.
Without sufficient sleep, kids could be more prone to being short-tempered, frazzled, and frustrated by simple things or random stressors. This could later result in anxiety, behavioral problems, and even depression.
With the information mentioned above, it's clear to say that sleep plays an essential role in your children's mental and physical health. Fortunately, it's easy to know if your child
isn't getting enough sleep
. If you notice that they are always tired during the day and they are having a hard time focusing in school, then you might want to check if they are indeed getting enough sleep.
To ensure that they'll not suffer the consequences of sleep-deprivation and other problems, it's best if you develop a sleep routine that ensures quality, long sleep each night to help them recharge, grow, and improve mental capabilities.