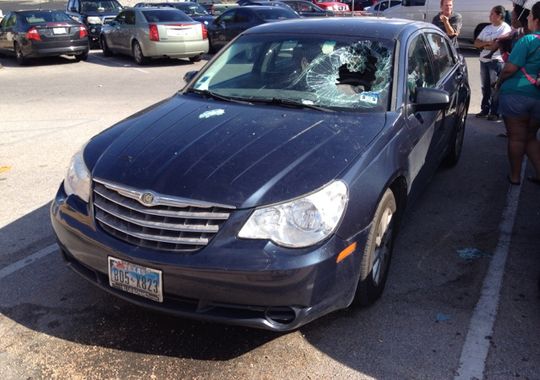 After the slate of tragic deaths this summer of children left in hot cars, when Angela Radtke saw a one-year-old baby locked in a hot car in a Texas car park she didn't hesitate to act.
Ignoring the warnings of bystanders that she would be arrested, Angela ran to get a tire-iron from her own car and smashed in the windscreen.
"I don't care if I get arrested, I'm going to save this baby," Angela reportedly said.
Angela crawled through the jagged hole in the glass – cutting her arms and legs - and retrieved the little boy, who was dehydrated and had heat stroke.
The father of the baby wasn't located for some time after this incident, despite being called over the supermarket loudspeakers. When he finally returned to the car with his 12-year-old daughter he had been away for at least 40 minutes, and admitted he had forgotten about his baby.
Angela told reporters afterwards that people were too scared to help her, more afraid of legal trouble than the life of the child.
"I felt like some people were kind of scared," she said. "They didn't want to be liable because the security guard was yelling that I could p
ossibly be arrested for breaking the window."
The little boy's father has been charged with child endangerment, and placed in the custody of Child Protective Services.
Angela was questioned by police but not charged, as her heroic act falls under Texas' Good Samaritan laws.
The laws protect people who try to help someone in an emergency "in good faith", and exists to prevent people suing those who damage property, cause harm or fail to save a person while attempting to help in an emergency.