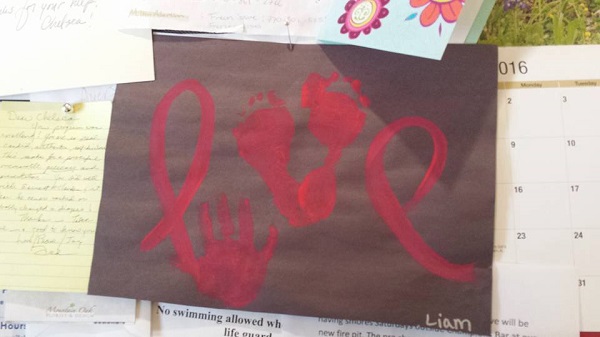 As a heartbreaking story from earlier today proves, leaving your child with a minder or a day care centre can be frightening – which is why those who look after our precious little ones so well every day need to be praised to the highest heavens for their amazing work.
This is what Chelsea Church decided to do this week, and shared a heartfelt tribute to the daycare workers who look after her little boy, with the Love What Matters Facebook page.
Admitting that parting ways with her son each morning is hard, she gave an insight into just how terrifying those early days of sending him off to day care were for her.
"He is my whole world. I cannot begin to tell you how scared I was the first day I dropped him off… I had seen the videos. You know the ones I mean. Children being screamed at, thrown or pushed down, sometimes even punched... all by the people carefully chosen to care for them. My heart is racing just writing that sentence," she explained.
It's her exposure to stories such as these which made Chelsea aware of how lucky she is to have found such a wonderful team to look after her son, for which she is 'so genuinely thankful'.
Paying tribute to them for the 'wonderful' job they do, Chelsea wrote: "I see you in the mornings when I drop him off, caring for and tending to more children than I could even imagine spending 10 minutes with; you spend eight or more hours of your day with that weight on your shoulders. I see you. I see you hastily wiping down faces that in mere minutes will be covered again with some form of goop… I see you trying to hold in your exasperation and your gut instinct to pull your hair out."
She went on to thank them, from the bottom of her heart, for all that she knows they do – and the rest.
"Thank you for allowing me the grace to breathe throughout the day knowing that my child is safe in your care. Thank you for every hand and foot print work of art, for every coloured sheet, every picture you text, and every 'Have a good day!' you cheerily throw my way… Thank you for making my day just that much easier. You are a blessing to this frazzled working mama," she added.
Let's hear it for the wonderful people who mind our precious little ones so well when we cannot; they are truly amazing.
SHARE to spread Chelsea's important message far and wide.