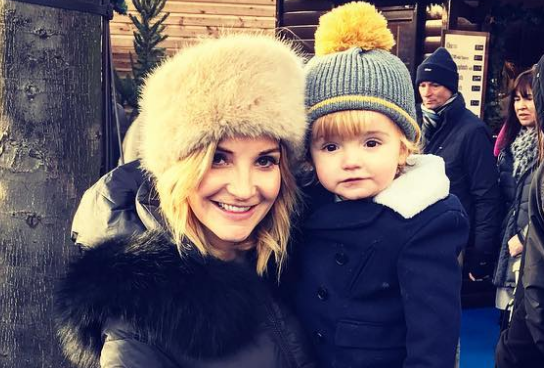 As soon as we become mums, we inherently worry every moment that we're not with our children.
One mum who can definitely relate to that is TV presenter, Helen Skelton.
The mum-of-one took to social media yesterday to talk about her "worst day as a parent" after her son was sent home from playgroup.
Bringing her 19-month-old son, Ernie to his first playgroup since the family relocated to France, Helen was clearly already nervous taking to Instagram to say:
"French play group, let's do this. Why do I feel sick?"
Well, it seems the mum knew what was coming when just two hours later she received a call from the playgroup leader.
Posting another picture of little Ernie asleep in the back of her car, Helen revealed how the little man had tired himself out.
"Worst day of my parenting life. Asked to leave after 20 minutes. Screamed the place down, screaming his version of 'mama let's go'. #ParentFail".
The post has been met with support from other mums who have experienced the same thing with one saying:
"Not a mum fail at all. Gosh, it's so hard. My little boy still has a few tears nearly three years on.
"Think you're doing amazingly well juggling everything. There will be better days ahead"
Helen announced at the end of last year that she is expecting her second child with rugby professional husband, Richie Myler.