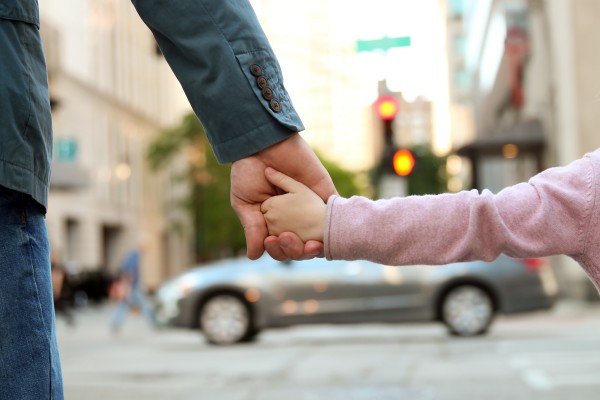 When it comes to teaching your kids how to cross the road, the 'look both ways' adage mightn't be enough. According to the University of Iowa, children don't have the developed motor skills to cross the road safely until they are 14.
UI conducted a study to see why children have difficulty safely crossing traffic-heavy streets. The children were placed in a simulation of a busy road and asked to cross one lane. The simulation included cars speeding down the street and measured the number of hits, near misses and successful crossings.
Scientists from the University recruited children aged six, eight, 10, 12 and 14. They had a control group of adults to compare their findings.
The result showed that children consistently struggled with crossing the road safely. Accident rates for six-year-olds were as high as eight per cent in the recorded crossings. Eight-year-olds were struck six per cent of the time, and 10-year-olds were 'hit' by the virtual car in five per cent of cases.
Most 12-year-olds who lacked the developed motor skills for crossing the street compensated by judging gaps between cars to cross between, and had a two per cent accident rate. The 14-year-olds had no accidents during their crossings.
Speaking to campus publication Iowa Now, the lead study author commented on the findings.
"Some people think younger children may be able to perform like adults when crossing the street," said Jodie Plumett, study author and professor of Brain Sciences at UI. "Our study shows that's not necessarily the case on busy roads where traffic doesn't stop.
"They get the pressure of not wanting to wait combined with these less-mature abilities."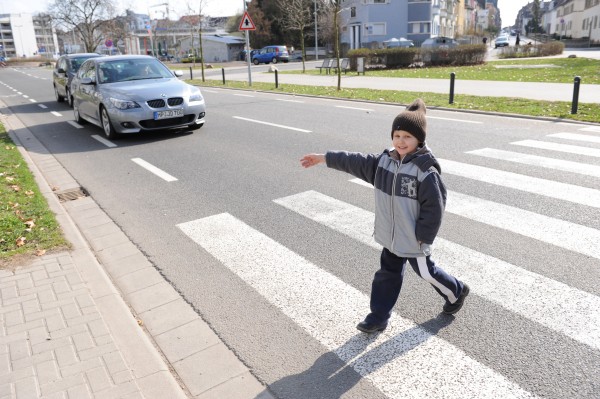 The problem, however, isn't the speed that children use to actually cross the street, as some six-year-olds were able to zip through traffic as quickly as adults.
According to Plumert and her colleagues, the problem lies in children's motor skills, or how quickly they are able to decide to cross the street after a car has just passed. In other words, children have problems timing that first step as well as adults can. "Most kids choose similar size gaps (between the passing car and oncoming vehicle) as adults," O'Neal says, "but they're not able to time their movement into traffic as well as adults can."
Children also have issues with how they judge the gap between a passing car and an oncoming vehicle. Children can feel too eager or impatient to wait for an appropriate gap to pass through. The study found that younger children had more difficulty making consistently accurate perceptual decisions.
The study recommends that parents think twice before letting younger children cross the road alone. They say parents should teach their children to be more patient with crossing the road, using crosswalks every time they face a busy street.