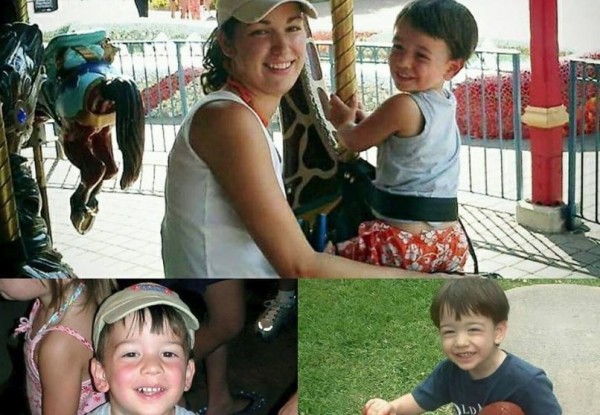 A mum has urged parents to read up on car seat safety for children, 12 years after losing her beloved son in a tragic accident.
Christine Miller, who blogs at Growing Humans, shared a heartbreaking post making the 12th anniversary of Kyle's death.
Kyle was just three years old when the booster seat he was sitting in was thrown from his family's car, after it was struck by a vehicle that ran a red light, in Colorado.
It appears that, upon impact, the booster seat – which had been secured with the car's seatbelts – had come unfastened. The family believes that, had Kyle been secured into the seat with a five-point harness, he may still be here.
"12 years ago today was the last time I saw this beautiful smile, kissed his sweet face or felt his little arms wrap around my neck. I had no idea that morning with him would be the last time I heard his adorable laugh and sweet voice call me 'mommy' and see his eyes lit up with life and wonder," wrote Christine.
She revealed that she has been 'scarred beyond belief' by the experience, with her loss leaving her feeling as though she was 'being plunged straight into hell'.
Christine carries regrets over the incident, particularly for not researching the benefits of the five-point harness.
"Had I just known about the dangers of booster seats for toddlers, had somebody warned me, I would have put him in a five-point harness car seat…and that simple difference would have changed everything," she wrote.
"It would have saved his life. It would have saved me from going through hell. I would have had the past 12 years of memories with my beautiful boy, instead of 12 years of grief and pain.
"But I lost all of that because of ONE mistake. So that is why it is my life's mission to prevent this tragedy from happening to anyone else. Car accidents are the number one killer of children, and statistics show that 80 – 90 per cent of car seats are installed or used incorrectly!"
Christine went on to urge parents everywhere who are reading her post, to research car seat safety.
"Please, speak up if you see a child in a dangerous situation. You could save a life," she added.
We're sure Christine's post will do exactly that.