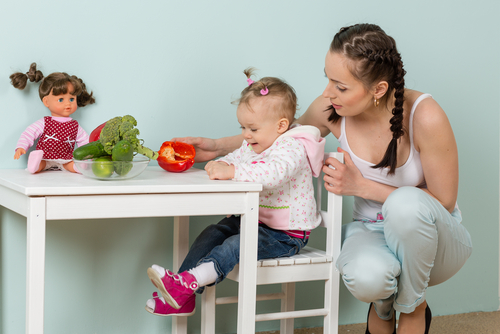 While your little one has probably already been looked after by lots of people in the past, your tot's first babysitter can be a slightly more difficult experience for them. Here are some great tips to help your toddler with this new transition:
Spend time with the babysitter
Sometimes it's a good idea for your babysitter to arrive an hour before you actually have to leave, or even another time when they aren't supposed to be babysitting at all. This way your toddler gets to know their babysitter without the sudden shock of you leaving the house.
Explain
Before the sitter arrives make sure you have a sit down and talk with your little one, to explain what's happening, who is arriving and why. They may be a little too young to understand completely what's going on, but it's best you give your little one all of your focus before this big transition.
There will be tears
Your little one will start to get understandably a little upset when they see you leave, so instead of creating long-drawn out goodbyes, keep it brief. It's not a good idea to sneak out either, as it will make it harder the next time you decide to a get a babysitter. So it's best to give a quick goodbye to your little one and keep it as casual as possible.
Routine
Even though it can be a little harder considering you won't be there for your toddler's usual routine, it's a good idea that you try and stick to it as much as you can. By going about your usual schedule with your tot and even insisting that your babysitter sticks to the routine while you're away, will make the transition a little easier for your little one. In some cases it's always a good idea to allow your toddler to watch their favourite movie, programme or even play a game while you're away. That way babysitting will seem a little less frightening for them and might be even something your toddler could look forward to.