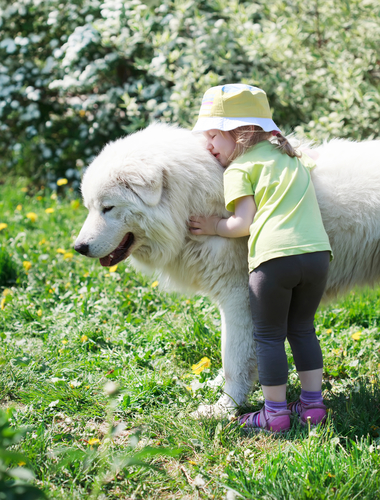 While a family pet is not ideal for every household, sometimes having an animal around the house can be a great source of joy for your child. But before getting that cute family pet, there are some things you still need to consider before committing to an animal for your little one:
Wait till they show interest
It's always a good idea to wait till your little one expresses an interest in getting a pet. Because if you come home with a pet, there is a good chance that your toddler will not show any interest in it and you will end up being the one that takes care of the new pet.
Suitable pet
Your child may have their heart set on a certain animal as a pet. But it's always a good idea to have conversation with your child explaining why some pets are just not suitable for your home environment. Sometimes a goldfish might be a better choice than a puppy.
Research the pet in question
Make sure you know everything you need to know about your child's desired pet. There may be some things that are required in your child's pet care that might not make it suitable for your home situation.
Organise rules
It's important from the get go that you set up rules when it comes to the care of your child's new pet. This is to ensure that all the responsibility is not solely left on one member and alternates fairly between everyone in the family. The pet rules also ensure that the pet in question gets the attention that it needs.
Talk to experts
While you can do all of the online research for your child's desired pet, sometimes the experts really know best. Your local pet store will know what a certain pet is really like hands-on and whether or not a certain pet is suitable for your little one and your home. They can also tell you all of the costs and care that are really involved with a certain pet and if necessary, help you pick out something more suitable for your child.
Pet bonding
After bringing the new pet to your family home and picking out all the necessities for them, you can finally enjoy seeing your little one spend lots of time with your new pet. Make sure your child spends as much time as they can with their new pet, even if you are in charge of majority of the pet's care, it's still important that your child is the one that your pet knows the most.