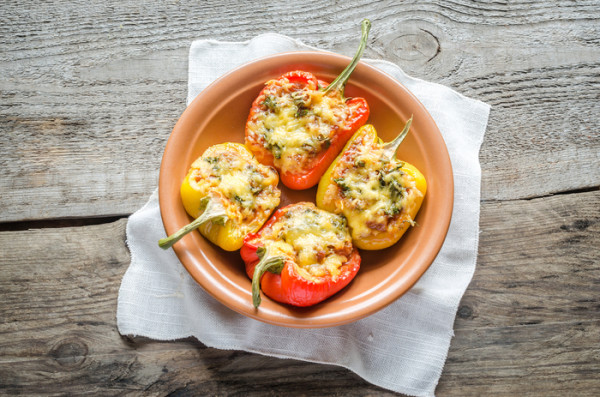 While it can be a bit of a nightmare to make our children eat their broccoli, peppers are usually an easy vegetable to include in their diet.
The yellow and red kind are slightly sweet and our little ones love them raw or cooked, making it a real staple on our weekly shopping list.
A great source of vitamin C, B6, A, folate and antioxidant, peppers are a nutritional powerhouse so feel free to put them regularly on the menu!
To give you some inspiration on how to cook with these colourful vegetables, we have gathered some super tasty recipes for your family.