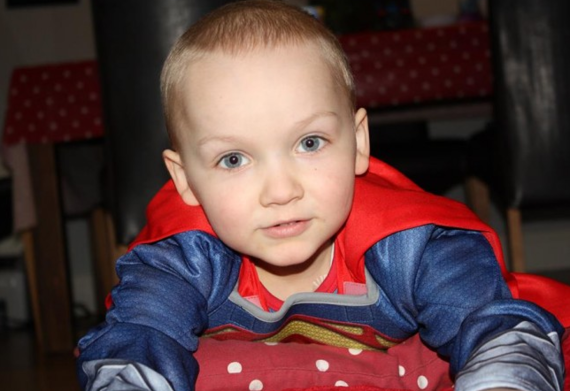 There is some happy news today as
Gavin Glynn's family
have announced his surgery has been a success.
The four-year-old underwent surgery in the US after a fundraising campaign raised the money for the treatment. Gavin suffers from a rare condition known as Rhabdomyosarcoma.
His family took to their
Facebook
page, Team Gavin Glynn, to announce the great news and to send thanks to all their supporters: "We are in ICU department now with Gavin. We are so happy to share some good news with everyone for a change. The Amazing surgeon Dr Hayes Jordan and her team were able to remove both tumours from Gavin's pelvis and also perform the HIPEC Treatment as planned. We had been told that Gavin's bladder and Colon would have to be removed and he would have 2 permanent bags but they went in and were able to get them out without touching the bladder and colon. We really believe that what has happened today is a miracle and it is down to everyone's prayers and positive thoughts being answered for Gavin and the medical team involved, for that we cannot thank everyone enough..We still have a long road ahead in the coming days and weeks and months to make sure everything is gone for good but for now everyone should know how happy we are and it is all with your help, donations, support, Prayers and positivity that our boy Gavin is with us today. Thank you to each and every person...sending you all our love and thanks John, Jayne and SuperGavin."
It really is nice to get some positive and uplifting news like that. Well done, Gavin, you really are a superhero.