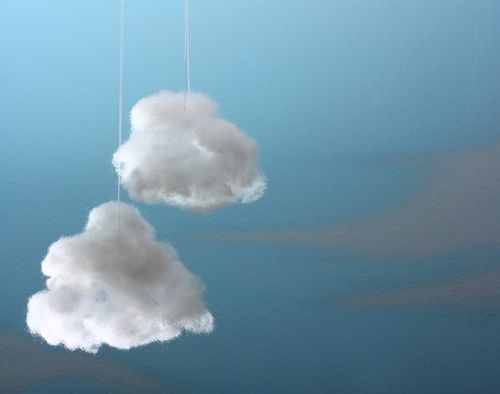 On rainy days it can be hard to think of good activities for your children.
These crafts made using cotton wool or balls are great for young kids and encourage imagination in your little ones. There is such a wide variety of things you can do with cotton wool you'll end up having as much fun as the kids!
Always supervise your toddlers and preschoolers with crafts, espeically those that involve scissors, glue etc.
1. Cotton wool sheep
If your child is particularly small, draw a shape of the sheep for them and then let them stick the cotton wool to the picture using kid-friendly glue.
2. Cotton ball garland
Let your little one help you to make this trendy garland, they'll love finding somewhere perfect to hang it as well as stringing on the interesting cotton balls to the string.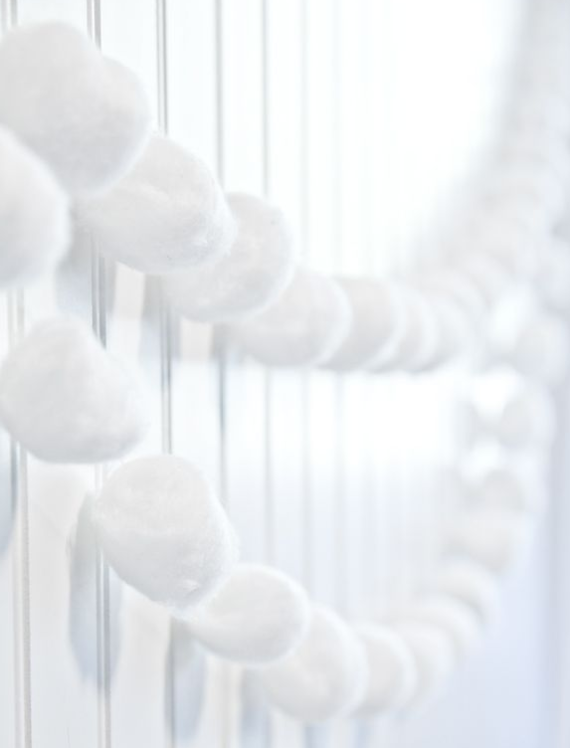 3. Baked cotton balls
These are simply cotton balls coated in equal parts flour and water with some food colouring added. When baked, a hard shell forms around the ball but the middle remains soft and fluffy. Even better, when smashed these make great noises that kids will love! Just give them a toy hammer and watch them have the time of their lives. Do be careful in case some of the outer shell is sharp when it is smashed.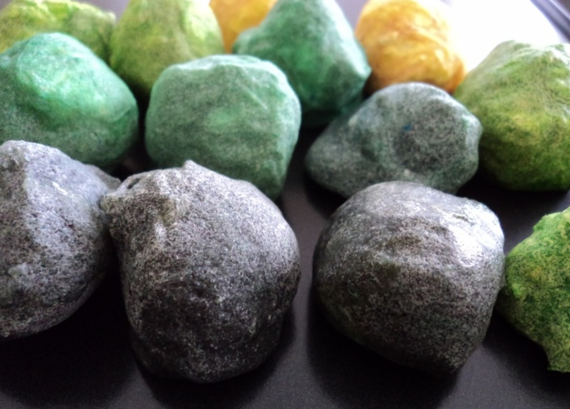 4. Cloud mobile
Grab some tear-drop shaped "raindrops" from your local craft shop and attach them to some cardboard. Paint the cardboard white and attach the cotton "clouds". So cute and your child will love looking and feeling the soft clouds and raindrops.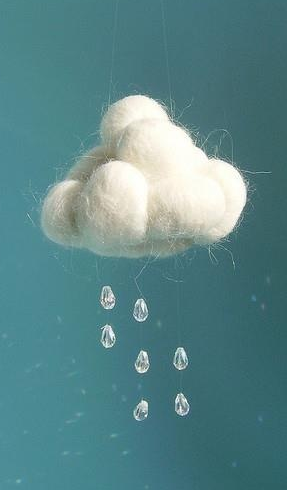 5. Sushi
How cute are these pieces of sushi made from cotton wool and felt? Your kids will have loads of fun creating the different types of sushi and then (pretending!) to eat them for lunch.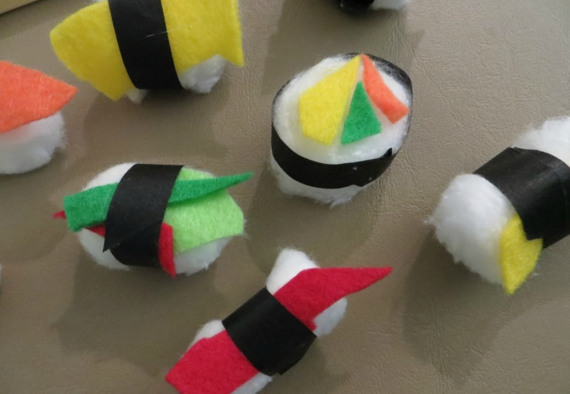 Images via Pinterest