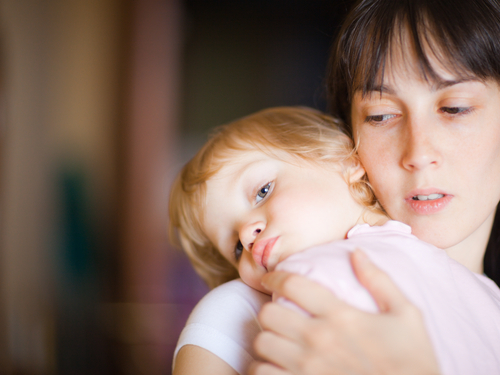 It's horrible seeing our little ones sick, especially when you as a parents, are unsure of what to do. Here are some little things you can do to help your tot while they're feeling under the weather:
Let them set the rules
Just this once, it's ok to let your usual routine go out the door. So, if they want to sleep at unusual times or watch hours of their favourite programme, it's ok, because they're not feeling well. We all know what it's like to feel sick, so the best road to recovery for your toddler is to ensure that your little one is happy.
Diet
Your tot's appetite can be all over the place, depending on how sick they are and it can be miracle if your tot is able to keep anything down. Sometimes it's a good idea to cook your little one their favourite treat, not only will it encourage them to eat, but it can also show how much your toddler is on the mend.
Medicine
Even as adults we can struggle to swallow certain medicines, so imagine what that can be like for your toddler. Fortunately, doctors have come with many ways to make it easier for our tots to swallow those not so nice medicines. Liquids are often preferred by many tots and the sweeter the better. If necessary, it's possible to crush up or mix their prescribed medicine in your toddler's favourite treats but this is usually a last resort.
Reading
Your toddler is tired, probably stuffed up, unable to settle down and nothing is making them happy. Sometimes reading their favourite book along with a cuddle, can really cheer your tot up. It can help your little one settle down, brighten their mood and it can be the perfect opportunity for the both of you to bond.
Love
Cheesy as it sounds, love is the best medicine. Your toddler may have been sick before as a baby but this is the first time that they are truly aware of what is going on and it can be very disconcerting. The above tips can help but sometimes cuddles and kisses are the only cure.