Swedish Nutra Super Kids Multivitamin contains 28 active ingredients to help them each day.
The Protein packed Super Green blend made up of broccoli, spirulina and alfalfa powder supports their immune system and increases daily energy.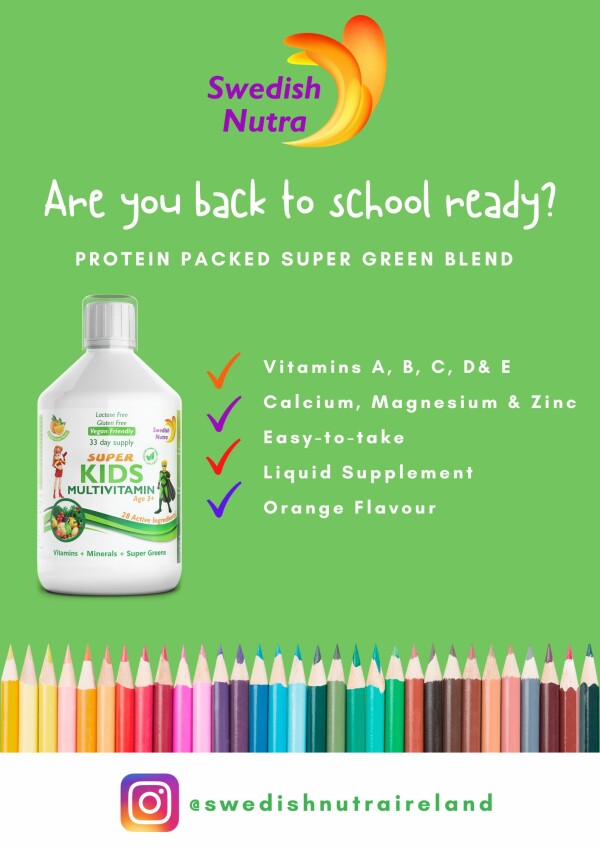 All this in a liquid formula that is gluten, lactose free and vegan friendly!
Making it perfect for kids who don't like taking tablets or capsules.
Vitamin C helps cuts and wounds heal and keeps your gums healthy
Vitamin D3 is essential for good bone health and boosts your immune system
Vitamin B3 (Niacin) improves concentration and memory
Zinc & Vitamin B1 increases appetite
Lutein supports eye care
Swedish Nutra Super Kids Multivitamin is available from all good pharmacies nationwide.