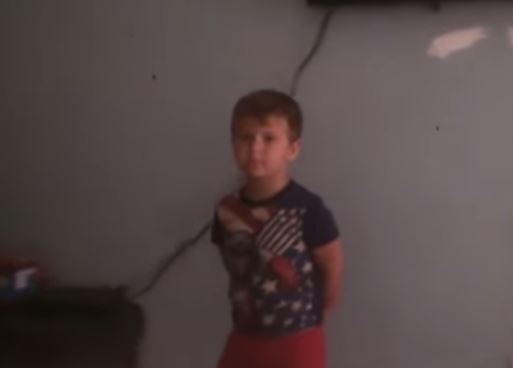 While we know it is important to teach our children not to take something without asking, but sometimes it's hard to not, at least secretly, credit their ingenuity to get away with it!
Earlier this year, we reported on the little girl who tried to get away with the fact that she had eaten all the doughnuts - even going as far as putting the blame on her brother, but it is clear what she has done.
The little cutie was adamant that she was not at fault, but the evidence was all over her face!
Another video to have recently gone viral, shows a little three-year-old boy trying to get away with his mum's a bar of chocolate, and he would have if he hadn't made one crucial error.
Sliding along the wall, his hands behind is back (no doubt clutching the bar), it's not until he gets to the kitchen that he is finally busted!
Check out the video below and watch what happens when he's questioned about he's hiding!