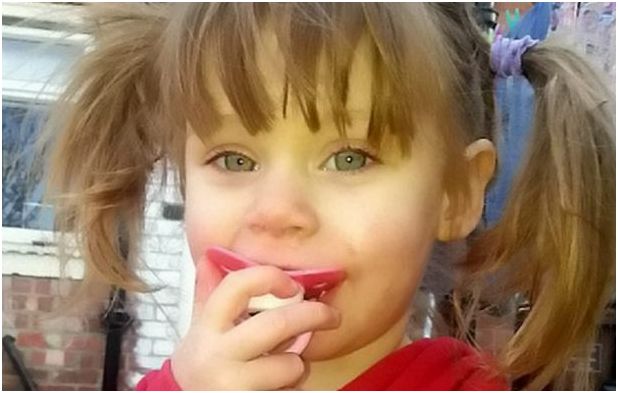 A coroner has demanded that more be done to improve the safety of window blind cords after a two-year-old girl was tragically strangled to death.
Little Sophie Allen suffered brain damage after she was found hanging from the blind cord in her bedroom at her home in Sunderland in the UK.
At an inquest into her death, it was heard that the toddler, who was playing with her brother, is thought to have climbed onto a storage box to look at her pet rabbits out of the window.
But the box tipped over and Sophie got her head caught in the noose of the cord and when she slipped, it cut her air supply off.
She was rushed to hospital but despite doctors' best efforts, scans showed there was no activity in the toddler's brain and her life support machine was switched off on April 26th.
Now coroner Derek Winter has urged the Government to do more to prevent future deaths.
New safety regulations governing the manufacture of blind cords came into force in the UK in February.
The new rules means that blinds must be 'safe by design' and supplied with an appropriate child safety device. These devices break the cord or chain under pressure or provide the facility to store the cord out of reach.
But Mr Winter said this would mean there are still millions of potentially deadly blinds in family homes.
He added he plans to use his powers to write to the Government to see if more can be done to prevent future deaths.
28 children in the UK have been strangled by looped cords since 1999, with 15 of the deaths in the last four years.
In the Republic of Ireland, campaigners have welcomed new voluntary EU safety standards for blinds, but there is concern about the estimated 1m blinds already installed in homes.
Safety campaigners are unhappy that the new standards for blinds are voluntary rather than mandatory on manufacturers.
Four Irish children have died in similar tragic circumstances to little Sophie over the past five years.
The new set of EU safety standards for window blinds recommend several measures to reduce risks posed by loose-cord window blinds and encourage homeowners to take immediate action to improve the safety of blinds.
For safety advice, go to www.windowblindsafety.ie.