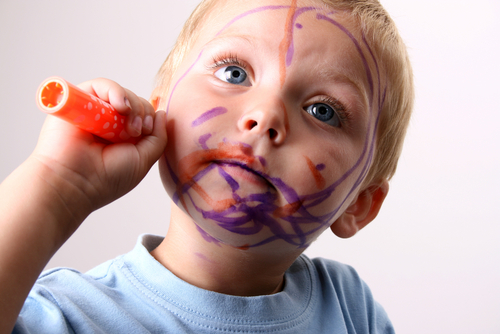 No matter how many times it is said, being a parent is definitely one of the toughest jobs out there. From sleepless nights and establishing a routine to feeding and toilet training and dealing with tantrums in the meantime, there is always something going on that will test your patience.
Thankfully, there are ways to make your job so much easier, and they come in the form of these seven hacks:
Write names on all their clothes
Avoid fights between siblings or losing of clothing by putting your little one's name on everything. If their name is particularly long, go with some kind of coding.
Get a monster spray
A special spray to help them help them fight away any monsters before bed will go a long way to helping them deal with the fear of the dark.
Identity tags when out and about
It's so easy for your little one to run off on you when you are out and about and while writing your name and contact number of their coat is always a good idea, they can lose this as well as themselves. When heading to really crowded places write your name and number on their wrist with marker.
Create a babysitting manual
Unless you are lucky to be able to call on the same babysitter each time, you'd do well to write up a babysitter manual that you can hand to whoever comes to mind your toddler. It will save you having to explain things over and over again.
Get them their own domestic tools
A sweeping brush or a cloth especially for your little one will get them excited about cleaning – get them into the habit early, you'll have a better chance of them helping out with domestic chores when they are older.
Organise the car
Long journeys are a nightmare with kids so tie a fabric shoe holder to the back of one of the passenger front seat and fill each shoe hole with books, toys, and arts and crafts.
Stop sticky ice pop fingers
Finally, there is nothing quite like a toddler who doesn't like sticky fingers. So pop a hole in a paper cupcake case and slip the popsicle stick through. When the ice pop melts, the sticky residue will land in the case, not on your toddler's hand.