It has been reported that Covid-19 outbreaks were detected in two separate crèches, affecting a total of eight staff members and 12 children.
One of the crèches is located in Tullamore, Co. Offaly, which has the larger amount of coronavirus cases reported. They are working with HSE public health staff, investigating the worrying spread.
Meanwhile, another crèche in north Dublin is experiencing a smaller Covid outbreak, with fewer cases. Parents whose children attend the Dublin crèche were told that the facility would remain open for those who are not considered to be close contacts of the people affected by the virus.
According to independent.ie, it is believed that the UK strain of the virus is to blame for the rapid spread.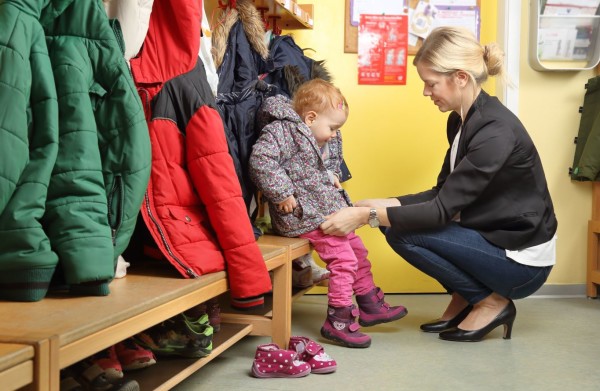 Elaine Dunne, Chairperson and founder of The Federation of Early Childhood Providers, and Denise McCormilla, CEO of the National Childhood Network have been in touch with the crèche owner in Tullamore, and explain that she is "unsurprisingly, distressed".
"Despite following all guidance in relation to mask wearing, hand hygiene, containing children within pods, and limiting access to parents and others," the virus continued to spread in this facility, they told the publication.
Dunne and McCormilla also reiterated the importance in prioritising the protection needed within the childcare sector, which includes "high priority for vaccinations, as essential service providers for essential workers."