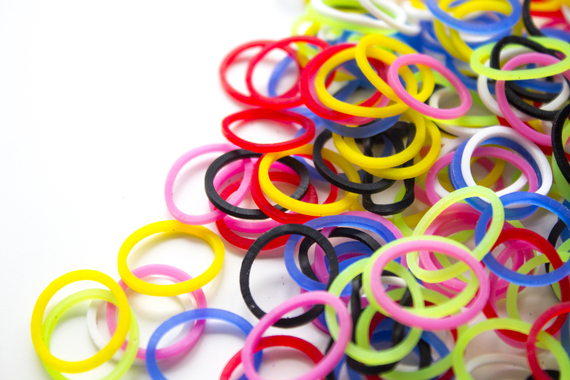 The loom band craze could soon be coming to an end as a doctor has warned about the potential dangers of the latest trend after a boy fell asleep with the bands wrapped around his fingers. When his mother found him, his fingers had gone blue, but she removed the bands in time to restore his blood flow.
Dr Anne-Marie Houlder warned parents: "They could be a choking hazard or cause circulatory problems if children swallow or wrap them round their fingers for any length of time.
"Parents need to be aware of the potential dangers if children are left unattended."
The craze for loom bands started when Kate Middleton was seen wearing a bracelet made from the colourful bands, and sales increased by 300 per cent. Other celebrities such as Fearne Cotton and Harry Styles have also been spotted wearing the bands.