Getting our little ones to eat healthy meals can be difficult at the best of times, but ensuring they do eat regular and balanced meals is so important to help them concentrate in school and perform to the best of their ability.
Did you know 1 in 7 children eat nothing in the morning before they head off to school? We've all heard the phrase 'Breakfast is the most important meal of the day' but oftentimes we don't heed the advice, meaning our children follow suit and don't eat breakfast either.
Breakfast on a school day
To combat children skipping breakfast, make sure to give yourself and your children enough time in the morning to sit down and enjoy breakfast together. Plan what they are going to have ahead of time so you have one less thing to worry about before the school run, and if possible, prep the meal ahead of time.
Start your child's day with a healthy breakfast made up of fresh, balanced foods such as whole-grain toast with beans, muesli or porridge, or fresh natural yoghurt and berries. Avoid serving sugary breakfast items as this can lead to a sugar crash later on while they are trying to do school work, and can affect their concentration and mood. Ensure they have a glass of water or milk with their breakfast to help keep them hydrated.
If your child is always in a rush to get to school in the morning or isn't a big morning person and finds it hard to eat first thing, at least give them something to snack on in the car or on the bus as they travel to school. Healthy foods such as a tasty apple or yummy smoothie are great options so they have something in their stomach before they start school.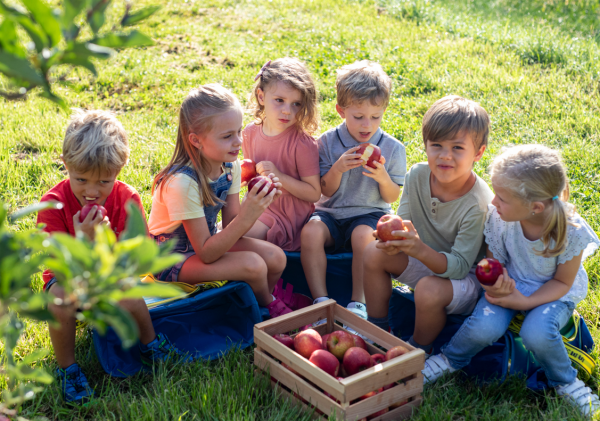 School lunches
When it comes to packing a nutritious lunch for them, variety is important. As children grow very quickly, their appetites get bigger, so make sure to include enough food to satisfy their hungry tummies all throughout the school day. Also, making sure you include a range of foods is crucial so they are having something from each of the food groups and to make sure they don't get bored of eating the same food all the time. As with breakfast, it's ideal if you can prep their school lunch ahead of time. Using leftover dinner from the night before is a great option to save time.
A snack for their small break could be fresh vegetables such as carrot sticks and hummus, a low-sugar granola bar or an apple. Apples are a wonderful snack as there are so many varieties. Biosüdtirol has a wide range of apple varieties such as Fuji, a sweet apple, Pilot, a sour apple, Pinova, an apple with a spicy aroma, and the acidic Granny Smith, so there is a variety of apple for everyone- even children who are fussy eaters!
When it comes to their main lunch try whole-grain sandwiches with lean meats, wholemeal pasta or rice with added veggies, or a vegetable soup and brown bread.
For younger children, try to make their lunch look appealing to ensure they try to eat everything. Cutting fruits and bread into creative shapes or packing their lunch in different coloured reusable packaging adds an element of fun and will encourage them to eat it.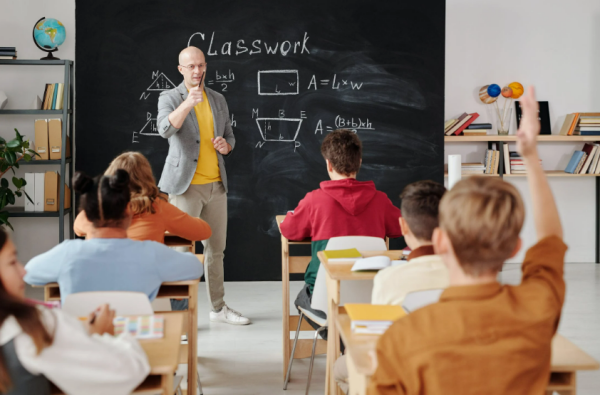 Hydration
It can be hard to get children to drink water but it is important to make sure they don't get dehydrated during the school day as this can lead to fatigue or brain fog. We know our little ones love to run around during their break time and take part in sports, meaning they will need to drink more often than they might realise. To encourage them to drink, get them a fun reusable water bottle or add a little bit of diluted juice to their water. Remember, children aged 2-9 need at least 700 ml, aged 7-9 require at least 900 ml and aged 13-14 should be getting at least 1200 ml of water a day.
It's important to bear in mind that in order to keep your little one fuelled during the school day, healthy and regular meals are key to aid concentration and help nurture their academic performance. Something as simple as an apple for breakfast or as part of a snack for their lunch can make all the difference. When choosing apples, opting for organic ones is a great option as they are naturally grown rather than using chemical treatments and fertilisers. If you're looking for organic and delicious apples, Biosüdtirol has what you need because they don't compromise on taste or ingredients of their varied apples.
For more information, visit www.biosuedtirol.com
Brought to you by