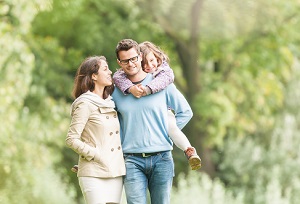 Our home is one of the most important starting points in our lives. There, we are introduced for the first time into the family system, the meaning of relationships and attachments, and the first understandings of values and belief systems.
I have been thinking about this over the last few months based on the personal experience of my Dad passing away at Christmas and, as a consequence, my childhood home going on the market to be sold. It is the end of an era in many ways and, for me, this home has been a home base for most of my life - even though I have moved on and obviously have my own family and home now, many years later.
The experience of finally saying goodbye to the childhood home has brought up a lot of emotions for me, thinking back on all the memories that are associated with living there; they are often things we take for granted as we are getting on with our daily lives, and maybe we do not reflect on them until moments such as this.
My childhood home was filled with memories, and looking back on old photos recently brought many of these back to mind. The times that we spent playing in back garden is one of the things that sticks strongly in my mind; that back garden facilitated many a game, and we lived out our many fantasies of being, for instance, in the horse show (by building a horse-jumping arena in the garden), many a game of chasing, hide-and-seek and other games were had there, as well as the odd innocent 'war' with the neighbours' children. We had lots of fun, digging out in the garden, making mud pies, playing on the swings, and learning to cycle our bikes.
For a long time my parents grew their own vegetables, and there was many a fun day spent pulling up the potatoes and eating the peas from the pod as we picked them. I remember in particular one gooseberry bush that, year after year, without fail would produce a healthy batch of gooseberries, and we were treated to homemade gooseberry jam along with rhubarb tarts and many an apple tart from a few apple trees that we had.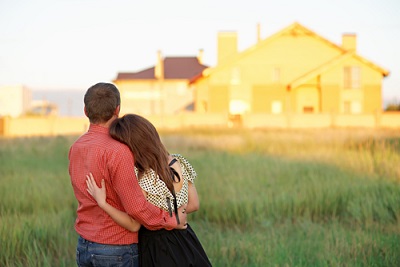 In the three-bedroom house, there were five girls sharing one bedroom and two boys sharing the smaller one. As you can imagine, there wasn't an awful lot of space for belongings - my own kids would often ask me "where did you keep your stuff"? The answer to that was, quite simply, we didn't have much stuff. The home witnessed us all grow up, start and finish school, start work, develop into adults and move on out into our own worlds; many getting married and having their own families. The home base was always there, even after my Mum died many years ago, and there was always a comfort in knowing that it was there.
Of course, the home was part of the wider community, attending the local schools and churches, and the many memories of times such as Easter, Christmas, communions, confirmations are all part of those memories.
Why I decided to write this piece now is that, obviously, it is foremost in my own mind from my personal experience at the moment, but also as a reminder that all of you have had your own experience of your own family home as you were growing up. We all have our good and bad memories of these experiences. For those of you that are now living in your own homes and maybe rearing your own children, never forget the sanctity that this home provides; it is a place of safety and security for you and your family. It bears witness to all the experiences, relationships and developments of your child that they will forever hold dear in their memories. It is not the bricks and the mortar that makes those memories, it is the people that have been a part of making and creating the environment that we call home.
In honour of my dear parents Bridie & Brendan Hogan, born 1924, loved always and missed dearly xx