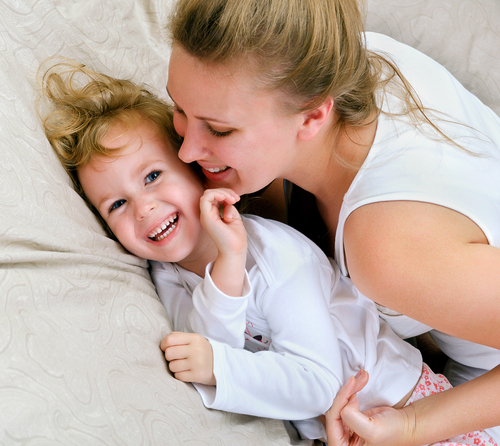 Toddlers can get us all into sticky situations, asking us questions that can leave us feeling a little more than awkward and embarrassed. However, it's how you answer them that really and truly matters – and stops your face from turning a violent shade of crimson.
Be honest
We don't mean you need to give them the ins and outs if they ask where do babies come from. But rather than telling them the stork delivers them you need to be as honest as possible. As they grow older you can give them more information, depending on their age.
Be prepared
Make sure you are prepared for questions so that you aren't startled or lost for words when your little one comes to you. Think ahead of a few questions they might ask and have your answers ready. The last thing you want is to leave your toddler feeling more confused than before, or worse, thinking they have done something wrong.
Be sure of yourself
You need to be sure of your answers so that your toddler will know to come to you for information all the time. Again this is where preparation is so important. Stumbling over your answer, backtracking on what you have said or even giving them a different response when they undoubtedly ask the question again will leave them feeling very confused and muddled.
Be very careful of what you say
You need to be very careful about what you say so that your little one isn't misinformed or is given information that others will laugh at.
Don't overload them with information
Make sure you don't overload your little one with too much information. While you need to be as honest as possible, they don't need to know every single detail of say why a person is in a wheelchair or why there are poor people who live on the street. Too much detail will leave your little one feeling overwhelmed and they will struggle to take in what you are saying.