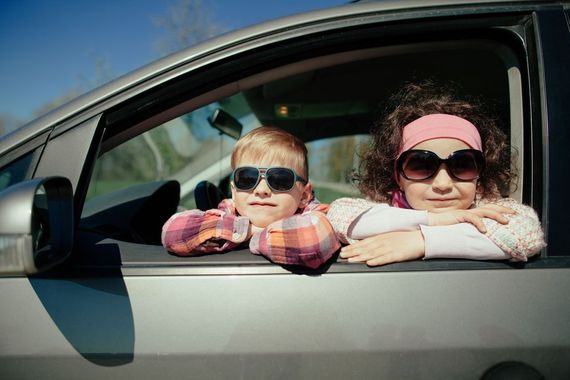 Always set a good example for your child by wearing your seatbelt, it's a lot easier to convince your child of the importance of car safety if they have your example to follow.
Your child should use a car seat for every journey without exception, regardless of how the short the journey is or if it involves fitting the car seat in a different car.
Always take the time to strap in your child and ensure they are comfortably secured.
The harness should be correctly adjusted for your child. It should be quite tight; only one or two fingers should fit between the harness and your child's chest.The security of the harness can differ from journey to journey depending on what clothing your child is wearing so it's important that you check it before setting out on each car trip.
It's also important that you never tuck the safety belt under the child's arm or behind their back.